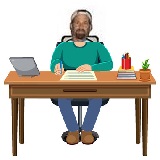 Welcome to the Fun Easy English Classroom

Hey students. Thanks for checking out the Fun Easy English classroom. This is a collection of many of the Fun Easy English lessons combined in a classroom format.

There is a new lesson for each day of the year.



Thanks for visiting and

GOOD LUCK

with your English language studies.



Howie Hayman....

YOUR English Teacher
January Lessons



Happy New Year

- Welcome to the Fun Easy English classroom. Begin with the January 1 lesson and then continue every day. At the end of the year you will see a dramatic improvement in your English ability.
February Lessons



Love and Relationship Month

- This month in the classroom we will focus on love and relationships, along with the usual pronunciation and grammar lessons. Lots of fun lessons, surveys, and activities.
March Lessons



Spring Has Arrived

- Grammar this month focuses on nouns and pronouns. Pronunciation lessons continue with vowels. Learn a few new reductions.
April Lessons



Getting Warmer Now

- Hey time to take your pc, iphone, tablet, or whatever, outside and enjoy the sun while studying with Fun Easy English. Grammar this month focuses mainly on pronouns. Pronunciation of English vowels continues. Yup more reductions.
May Lessons



Heading Towards Summer

- Temperatures continue to get warmer. This month in the classroom grammar focuses mainly on articles and verbs. Pronunciation lessons include the last few vowels sounds. And of course you will be learning some new slang, idioms, and reductions.
June Lessons



Summer Has Arrived

- This month in the classroom you will begin learning English consonant pronunciation. Grammar continues with verbs and then on to adverbs.
July Lessons



Independence Day

- This month celebrate an important American holiday, Independence Day. Learn all about this holiday with fun lessons and activities. Grammar focus is on adjectives.
August Lessons



Hot Summer

- Grammar in the classroom this month focuses on prepositions and conjunctions. Pronunciation of consonants continues.
September Lessons



Autumn Has Arrived

- This month Fun Easy English Classroom celebrates another American holiday, Labor Day. Learn all about this holiday which is the unofficial end of Summer in the United States. Grammar focus this month is on clauses and sentences.
October Lessons



Happy Halloween

- Celebrate Halloween and learn all about this holiday. Grammar focus is on punctuation.
November Lessons



Happy Thanksgiving

- This month in the classroom celebrate Thanksgiving. Learn all about this holiday. Grammar focus continues with punctuation.
December Lessons



Happy Holidays

- Hey congratulations for completing a full year of English lessons in the Fun Easy English classroom. Even if your English is perfect now, come back again next year for more Fun Easy English lessons. Please ask your friends to join you. GOOD LUCK with your English language studies. Thank you for joining the Fun Easy English Classroom.
Study Tips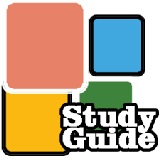 Avoid Ineffective Study Methods



The lesson includes an audio program explaining this topic, the script for the audio program, a words in this story section, and other important information.
Audio Program



Listen to the audio program explaining this topic. Then read the following written information.
Avoid Ineffective Study Methods
Imagine you have a test in school. It could be for a class in history or mathematics. Even worse, you could have an English test. How should you prepare for this terrible event? What can you do before the big day to help you do better?

Should you reread your history or math books? What about underlining important words or sentences?

If you are like many students, you probably use both rereading and underlining. But are these truly the best methods?

Today, on our Education Report, we will explore effective and ineffective ways to study for tests. You might learn that some study habits you used in the past might not be the best methods.



Are rereading and highlighting effective?



Rereading and highlighting are common strategies that you will see in schools around the world.

Students look at information they have already read in an effort to remember what is important.

Students often combine rereading with highlighting. They underline important information in what they read with a writing instrument such as a marker.

American Mary Pyc is a cognitive scientist. She studies the human mind and its processes.

Pyc says that both rereading and highlighting are ineffective study tools. While better than not studying at all, she believes they are not as useful as other habits.

"For example, with rereading, it's maybe not as effective because you are not trying to actively retrieve the information. You are not seeing "what do I actually know about what I read?" With rereading what is going to happen is that it is going to feel like you already know the information because you've already read it. So, you have this sense of fluency that is leading you to think "Ok, yes, I know the information."

The problem with highlighting, Pyc says, is that students have a false sense of understanding - similar to when they reread information. Also, there is a second problem that comes with highlighting.

"Students aren't always aware of what the most important information is. So it's possible that they are maybe highlighting details that aren't as important as the higher level concepts."



What can you do?



So what should you do if rereading and highlighting are not the best ways to study for a test?

One idea is to test yourself. We have discussed self-testing strategies in other education stories. Simple flashcards and practice exams can help when you want to make sure that you have learned something.

Another strategy is what education experts have called "spaced practice." This means to practice remembering the new information over time, instead of doing everything all at once. We will discuss spaced practice in a future Education Tips story.

Regardless of which strategy you chose, you should know that effective learning takes time and it takes effort.

The next time you have a test coming, try to plan for the big day so that you can give yourself time to engage in different study habits. And remember, rereading and highlighting are better than not studying at all, but there are better methods out there!

I'm John Russell.

John Russell wrote this story for Learning English. George Grow was the editor.

Write about this in the Comments Section below.
Words in This Story
ineffective

–

adj.

not producing or having the effect you want; not effective

engage

–

v.

to get and keep; to ask someone to perform a service

regardless

–

adv.

without being stopped by trouble, difficulty

flashcard

–

n.

one of a set of cards carrying information, such as words, numbers or other information

practice

–

v.

to perform or work at repeatedly so you become better at something

highlight

–

v.

to mark something in color for detail

strategy

–

n.

a careful plan or method

habit

–

n.

a way of doing something; a custom
Source: Voice of America
Additional Information
Study Tips


(

Beginner

- Listening)

Avoid Ineffective Study Methods. An audio lesson to help you study English more effectively. The English is

spoken at 75% of normal speed

. Great English study tips.
Click here to visit the lesson page with the written script for this audio program.