Classroom
Today

Learn American
English vocabulary
beginning with
letter Q

American English Vocabulary

Today in the classroom you are going to learn some words you should know beginning with the letter Q.

Hey if you cannot understand something on this page,


then use the Fun Easy English dictionary (opens in a new window)
American English Vocabulary - Letter Q



The words on this page came from the VOA, Voice of America, Special English Word Book. Use the Fun Easy English dictionary for a more detailed explanation of each word.
quality

- n. that which something is known to have or be ("An important quality of steel is its strength."); amount of value or excellence ("Their goods are of the highest quality.")

question

- v. to ask; to express wonder or disbelief; n. a sentence or word used in asking for information; a problem; an issue to be discussed

quick

- ad. fast

quiet

- ad. with little or no noise; having little or no movement; calm

From YOUR Teacher: Words You Should Know



Fun Easy English Words You Should Know comes from the VOA, Voice of America, Special English Word Book Vocabulary. Special English, now called Learning English, consists of 1,500 essential words which anyone learning English should know.
News Words - Letter Q



The videos on this page came from the VOA, Voice of America, News Words program. Use the Fun Easy English dictionary for a detailed explanation of words you do not understand.

Click the full screen button on the video

to make it easier to watch and to read the video script.
Word
Video
None
Additional Lessons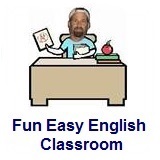 About These Lessons

The following classroom lessons are great for students who want additional listening and reading practice.
Travel America

-

Beginner Level

. Do you love America and American English? Learn before you travel. Facts and other cool stuff about your favorite U.S. state. Great English reading practice.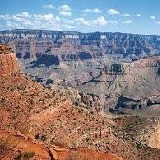 Travel America - Tennessee


(

Beginner

- Reading)

Learn some interesting facts and read interesting stories about Tennessee.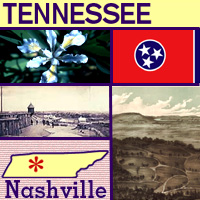 Tennessee



Called the "Volunteer State," Tennessee became the 16th state of the Union in 1796. It was the first territory admitted as a state under the federal Constitution. Before statehood, it was known as the Territory South of the River Ohio. The name Tennessee is derived from the name of a Cherokee village, Tanasi. Today, the capital, Nashville, is known as a center for country music. Memphis, the largest city in the state, is the place where Elvis Presley first began his legendary musical career. The state flower is the iris.
Tennessee State Flag




The state flag of Tennessee has three stars representing the "grand divisions" of the state: East, Middle, and West. The stars are "bound together in indissoluble unity by an unending white band" (officially adopted in 1905).

Tennessee's flag was designed by LeRoy Reeves of the Third Regiment, Tennessee Infantry. His explanation of the design:

"The three stars are of pure white, representing the three grand division of the state. They are bound together by the endless circle of the blue field, the symbol being three bound together in one - an indissouluble trinity. Thelarge field is crimson. The final blue bar relieves the sameness of the crimson field and prevents the flag from showing too much crimson when hanging limp. The white edgings contrast more strongly the other colors."



Tennessee Flag Salutes



There are two official salutes to the Tennessee flag, both adopted in 2006. The first salute was written by Lucy Steele Harrison:

"Three white stars on a field of blue
God keep them strong and ever true
It is with pride and love that we
Salute the Flag of Tennessee."

The second salute to the Tennessee flag was written by Miss John Bostick:

"Flag of Tennessee, I salute thee
To thee I pledge my allegiance with
My affection, my service and my life."
Source: State Symbols USA
Tennessee State Facts



Picture:

state seal of Tennessee
State Capital
Nashville
Nickname
Volunteer State
Motto
Agriculture and Commerce
Statehood
June 1, 1796 (16th)
Origin of Name
Named after Cherokee Indian villages called "Tanasi"
Largest Cities
Memphis, Nashville, Knoxville, Chattanooga, Clarksville
Border States
Alabama, Arkansas, Georgia, Kentucky, Mississippi, Missouri, North Carolina, Virginia
Area
41,220 sq. mi., 34th largest
State Bird
Mockingbird
State Flower
Iris (iridaceae)
State Tree
Tulip poplar (liriodendron tulipifera)
State Song
The Tennessee Waltz, Tennessee, My Homeland, Tennessee, When It's Iris Time in Tennessee, My Tennessee, Rocky Top
Travel and tourism site for Tennessee - This state travel and territorial tourism site provides ideas for your vacations, meetings, and more.
Tennessee Stories
World's Biggest Fish Fry



Why is there a giant catfish on top of that sign for Paris, Tennessee?

Because Paris is home to an event that claims to be the "world's biggest fish fry." Hungry visitors will consume more than 13,000 pounds of catfish during the festivities, which last for six days. The event began in 1953 and includes parades, square dances, an auto show, and, if you're lucky, a catfish race!

Do you know how Paris, Tennessee, got its name? It was named after Paris, France, to honor the homeland of Revolutionary War hero Lafayette, whose full name is Marquis de Lafayette, Marie Joseph Paul Yves Roch Gilbert du Motier! He had fought with George Washington's army and visited Tennessee in the early 1800s.
Grand Ole Opry



Do you know how the Grand Ole Opry got its name?

It began as a live music show at radio station WSM in Nashville, Tennessee. Started by radio announcer George D. Hay in 1925, it was originally called "The WSM Barn Dance," and it featured live local musicians.

In 1927, George Hay's radio program followed a classical music show. He joked that the audience had been listening to grand opera, but from then on the station would be presenting "the grand ole opry." The name stuck and has been used ever since.

At first, some people in Nashville were against the mountain folk music the Opry promoted. Nashville was trying to present a cultured image, and some local leaders believed that the rural music Hay had on his show presented the wrong image. Nevertheless, people began to drop by to watch the musicians performing through the small studio window. Then the radio station decided to let the people in, hoping an audience would liven up the show. After a while, the crowds got so big that they had to move to a larger studio to hold the audience!

Over the years, the show continued to expand. The Grand Ole Opry is the longest-running live radio program in the world. Almost a million people visit the Opry every year to see their favorite stars. Musicians like Hank Williams, Roy Acuff, Randy Travis, Dolly Parton and Garth Brooks have performed on the stage at the Opry, as have hundreds of others.
Central High School: A Salute to Morgan County Veterans



Every American owes a great deal to those who have served in the military. Many Americans have given their lives in service to their country and we honor them on Veterans' Day.

For years, Veterans' Day in Wartburg, Tennessee, was celebrated at Central High School every November 11 with local veterans from the American Legion who would stop by and put on a program, educating students about the people who served their country. But by the early 1990s, the tradition had faded and it wasn't revived until 1999.

This time, the students themselves were responsible for the tribute at their school. With the help of their teacher, Jean Carson, they interviewed local war veterans and then researched, planned, and organized the event. They put together a booklet with the names of all Morgan County veterans. When they put on the Veterans' Day celebration, veterans, students, teachers, and other community members came. Two World War II veterans addressed the crowd, speaking on their war experiences and the benefits of a career in the military. The school choir and band performed patriotic songs.

Visitors could see military uniforms, medals, photos, and other memorabilia that were on display. The program not only helped honor those who had served in the military, but also gave the students a chance to meet local veterans and hear their stories firsthand. Building on the success of this Veterans' Day program, the students and faculty plan to carry on the tradition in years to come.
Birthplace of Country Music



Where was country music born? If you said Nashville, you'd be wrong.

The right answer is Bristol, Tennessee. Bristol is on the Tennessee and Virginia border, where Appalachian mountain folk music has been popular for generations. Many of the fiddle tunes and song styles came over from the British Isles in the 1700s.

By the early 1900s, the recording industry had begun, but most musicians had to travel to New York City to record their music. In 1927, Ralph Peer of Victor Records decided to try something different. He went to Bristol, Tennessee, to record local musicians. He thought that old-time and "hillbilly" musicians could be found there. Two local acts signed recording contracts -- the Carter Family from Virginia and former railroad worker Jimmie Rodgers of North Carolina. While the Carter Family played old-time mountain music, Jimmie Rodgers sang ballads and used a singing style called yodeling. They both became successful nationwide. The Carter Family formed the core of several generations of popular country musicians, and Rodgers's 1928 recording of "Blue Yodel" became one of the first country records to sell a million copies!

These early Bristol recordings laid the groundwork for much of the country music that followed. Because Bristol is not usually thought of as the place where country music began, it was especially important that the U.S. Congress recognized Bristol's contribution to music history. In 1998, Congress passed a resolution recognizing Bristol as the "Birthplace of Country Music."
Mule Day



Do you know where a mule comes from? It is the offspring of a donkey and a horse. Mules have strong muscles like horses but they eat less, can work longer, and are gentler, like donkeys.

Every April, Maury County holds a Mule Day celebration. Held in Columbia, Tennessee, Mule Day had its beginnings as "Breeder's Day" in the 1840s. Farmers and livestock breeders would bring their animals to market every April to show, buy, and trade. This was an important business before the days of tractors, when many families made a living from farming and mules were used as work animals. Eventually, tractors began to replace mules, making them less in demand.

A parade was added to Mule Day in 1934 to attract more people. Over the years other activities have been added, and today more than 200,000 people show up each year to watch and participate. If you visit on Mule Day, you might see a mule-driving contest, a square dance, a crafts festival, or even a lumberjack competition.
Tennessee Valley Authority



One of the most famous and successful projects begun by the federal government during the Great Depression was the Tennessee Valley Authority, or TVA. Do you know what it was and why it was started?

During the Great Depression of the 1930s, President Franklin D. Roosevelt set up many new projects and agencies to help the hardest hit areas of the United States. One such agency was the Tennessee Valley Authority, which was created in 1933. The Tennessee River valley was continually dealing with floods, deforestation, and eroded land. The TVA aimed to help reduce these problems by teaching better farming methods, replanting trees, and building dams. This agency was also important because it generated and sold surplus electricity, created jobs, and conserved water power. The TVA was a great success almost from the beginning and helped ease some of the economic hardship not only in the state of Tennessee but also in parts of Kentucky, Alabama, Georgia, North Carolina, and Virginia.
The National Storytelling Festival



Almost 30 years ago, a Jonesborough, Tennessee, high school journalism teacher was listening to his car radio with a group of students. They heard a funny tale about raccoon hunting told by storyteller Jerry Clower. This experience gave the teacher, Jimmy Neil Smith, an idea: He would start a local storytelling festival. Around 60 people showed up for the first one in 1973.

Today, Jonesborough is the home of the National Storytelling Festival, which attracts more than 10,000 visitors every October. Storytellers come from all over the world to entertain and educate at this three-day festival. Many tell tales and ancient myths from their faraway homelands. Others tell stories with local settings. Visitors can wander through festival tents and listen to a variety of stories -- hilarious tales, age-old myths or cowboy poetry. Thanks to this festival, there has been a renewed interest in storytelling, not only as a way of sharing information but also as an art form.

Today, the National Storytelling Festival is the oldest and most respected gathering devoted to the art of storytelling anywhere in America. This unique event has influenced a national revival of the storytelling art.
Source: Library of Congress

National Forests and Parks of Tennessee



The following is a description of national forests and parks in the state of Tennessee. There are no national monuments in this state. If you plan to visit or live in Tennessee for awhile then you should definitely plan to visit some of these fantastic places.
National Forests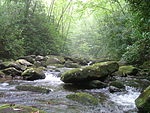 Cherokee



Cherokee National Forest has eleven wilderness areas, three large lakes, and over 600 mi (970 km) of trails, including 150 mi (240 km) of the Appalachian Trail in the Great Smoky Mountains. There are 43 mammal species, 154 fish species, 55 amphibian species, and 262 bird species in the forest. This national forest is also partially located in the state of North Carolina.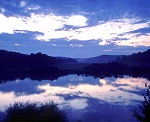 Land Between The Lakes



Land Between The Lakes National Recreation area is located in Western Kentucky and Tennessee, and encompasses over 170,000 acres of forests, wetlands, and open lands on the largest inland peninsula in the United States. It is located between Kentucky Lake and Lake Barkley. This recreation area is also partially located in the state of Kentucky.
National Parks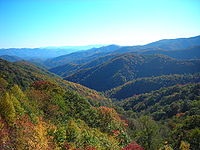 Great Smoky Mountains



The Great Smoky Mountains, part of the Appalachian Mountains, span a wide range of elevations, making them home to over 400 vertebrate species, 100 tree species, and 5000 plant species. Hiking is the park's main attraction, with over 800 miles (1,300 km) of trails, including 70 miles (110 km) of the Appalachian Trail. Other activities include fishing, horseback riding, and touring nearly 80 historic structures. This national park is also partially located in the state of North Carolina.
Travel America
Great Smokies National Park


(

Beginner

- Listening, reading)

A video lesson which shows you an interesting place in America.
The English is

spoken at 75% of normal speed

.
Great English listening and reading practice.
This video is all about Great Smokies National Park.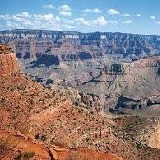 Travel America

Do you love America and American English? Learn before you travel. Facts and other cool stuff about your favorite U.S. state. Visit the Fun Easy English Travel America pages. Read about the beautiful National Forests, Parks, and Monuments. Great English reading practice.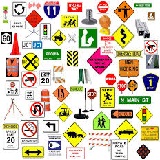 Drive America

Planning to drive in America? Learn the rules and regulations. Great English reading practice.
Additional Information
Study Tips


(

Beginner

- Listening)

Avoid Ineffective Study Methods. An audio lesson to help you study English more effectively. The English is

spoken at 75% of normal speed

. Great English study tips.
Click here to visit the lesson page with the written script for this audio program.