Classroom
Today

Learn about


time adverbs



Today you are going to learn about

time adverbs

an important part of English grammar.

Hey if you cannot understand something on this page,


then use the Fun Easy English dictionary (opens in a new window)
Grammar:



Definition of a

time adverb

.
A time adverb:
answers the questions, When? or How long? or How often?
shows when an action of a verb is done - When?
He completed it yesterday.
The concert tomorrow.
She is scheduled to arrive today.
shows the duration of an action of a verb - How long?
They are permanently busy.
shows the frequency of an action of a verb - How often?
She never does it.
Learn the adverb spelling rules
Examples
He completed it yesterday.
The concert tomorrow.
She is scheduled to arrive today.
They are permanently busy.
She never does it.
He has not played baseball recently.
They arrive late for most appointments.
Lately, she has had many sleepless nights.
They rarely eat together.
She constantly talks in class.
They rarely eat fish.
They often go to the cinema.
I saw her last Sunday.
They met us here yesterday.
The following words are time adverbs
always, constantly, early, frequently, late, lately, never, now, occasionally, often, permanently, rarely, sometimes, soon, then, today, tomorrow, usually, yesterday
Sunday, Monday, Tuesday, Wednesday, Thursday, Friday, Saturday
Fun Easy English Grammar Lessons

From YOUR Teacher:



Time adverbs basically show when something is done.
Additional Lessons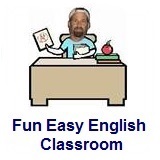 About These Lessons

The following classroom lessons are great for students who want additional listening and reading practice.
Travel America

-

Beginner Level

. Do you love America and American English? Learn before you travel. Facts and other cool stuff about your favorite U.S. state. Great English reading practice.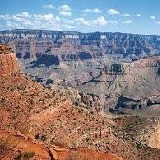 Travel America - Florida


(

Beginner

- Reading)

Learn some interesting facts and read interesting stories about Florida.
Florida



Called the "Sunshine State," Florida is known for its balmy, sunny weather and beautiful beaches. Ponce de Leon, in search of the elusive fountain of youth, was the first European to explore Florida. St. Augustine, founded by the Spanish in 1565, is the oldest permanent European settlement in the continental United States. Statehood for Florida came in 1845. Florida's state flower is the orange blossom, which is particularly fitting because oranges are a main export of the state. Because of its shape and location, a long peninsula between the Atlantic Ocean and the Gulf of Mexico, Florida attracts millions of visitors each year to its many seaside resort areas. Its capital is Tallahassee.
Florida State Flag




The original 1868 flag of Florida was simply the Florida state seal centered on a field of white. In the 1890's, Florida's governor suggested adding the red cross so the flag would not look like a banner of truce or surrender when hanging limp on a flagpole. Florida voters agreed and an amendment to Florida's constitution was made in 1900 which describes the current design.

Many banners have flown over Florida prior to 1868, including the flags of Spain, France, Great Britain, the Confederate States, and the national flag of the USA.



Seal of Florida



The Florida state seal was adopted by the 1865 Legislature, which mandated that the seal be the size of the American silver dollar and display a scene in the center "of the sun's rays over a high land in the distance, a cocoa tree, a steamboat on water, and an Indian female scattering flowers in the foreground, (all) encircled by the words Great Seal of the State of Florida: In God We Trust."

In 1970 Florida's official seal was updated. The cocoa tree became a Sabal palmetto palm (the state tree of Florida), the headdress was removed from the Native American woman (headdresses were only worn by men), and the woman was depicted as a Florida Seminole (originally she was dressed as a Native American of the western Plains).
Source: State Symbols USA
Florida State Facts



Picture:

state seal of Florida
State Capital
Tallahassee
Nickname
Sunshine State / Peninsula State
Motto
In God We Trust
Statehood
March 3, 1845 (27th)
Origin of Name
Named on Easter 1513 by Ponce de Leon for Pascua Florida, meaning "Flowery Easter."
Largest Cities
Jacksonville, Miami, Tampa, Saint Petersburg, Hialeah
Border States
Alabama, Georgia
Area
53,997 sq. mi., 26th largest
State Bird
Mockingbird
State Flower
Orange blossom (citrus sinensis)
State Tree
Sabal Palmetto (cabbage palmetto)
State Song
Suwannee River
Travel and tourism site for Florida - This state travel and territorial tourism site provides ideas for your vacations, meetings, and more.
Florida Stories
Chiefland Watermelon Festival



You might know that watermelons are 92 percent water, but did you know that they came from the Kalahari Desert in Africa?

The first recorded watermelon harvest took place 5,000 years ago in Egypt. Pictures of the fruit were found in paintings on the walls of ancient buildings. From there, the fruit spread to other countries by merchant ships. It is believed that watermelon came to the United States with African slaves.

The people of Chiefland, Florida, have held a Watermelon Festival every June since 1954 to celebrate the city's watermelon farmers and to bring the community together for a family-day celebration. The festival includes many activities. One of the favorites is a watermelon seed-spitting contest. Free cold watermelon, donated by local growers, is served throughout the day. There's also a parade made up of floats with a watermelon theme, high school bands, fire engines, and cars featuring contestants of the Watermelon Festival Queen contest.
Myth and Dream: Exploring the Cultural Legacies of Florida and the Caribbean



The state of Florida is a melting pot of many different cultures. One of the strongest influences in Florida comes from the Caribbean. It is so strong that a museum exhibit has even been created called "Myths and Dreams." It shows some of the effects the Caribbean has had on Florida and how Florida has affected the Caribbean.

The exhibit also has an Internet site that features some well-known Floridians. One that you might have heard of is Zora Neale Hurston, an anthropologist and a writer. Hurston was born in 1903 in Eatonville, Florida, the first incorporated all black town in the United States, and she grew up to write stories, novels, plays, folklore and an autobiography. In 1927, Hurston began traveling around with a camera to explore the folk tales of Florida, Alabama, Louisiana and Mississippi. She talked to many people and gathered hundreds of folk tales, most still unpublished. The tales have been described as a "cultural window into how people lived." Later she went on to explore Jamaica, Bermuda, Honduras and Haiti, where she learned about local Caribbean customs. How would you like to pick a place and learn about its culture?
Thrust into Space: How the Space Program Changed Brevard County



Hold on, a rocket is blasting off!

A shuttle must reach speeds of about 17,500 miles per hour to remain in orbit. And Brevard County in Florida is where America's space program all began. It is home to the John F. Kennedy Space Center of the National Aeronautics and Space Administration, better known as NASA.

"Thrust into Space" is the title of a videotape made especially for the Local Legacies project that documents the flights made from this Space Center.

Have you ever dreamed of becoming an astronaut?

Can you guess who the youngest astronaut to date is? How about the oldest astronaut? Sally Ride, the youngest astronaut, was 32 years old when she flew on the space shuttle in June 1983. The oldest is John Glenn, who was 77 when he flew on the shuttle in October and November 1998.
Calle Ocho-Miami Carnival



Have you ever tried pinchos, arepas or tamales? These are some of the foods available at the Calle Ocho festival.

In Miami, Florida, there is a large Cuban American population, and every year they have a Calle Ocho festival. Calle Ocho (pronounced kye-yay oh-cho) means "eighth street" in Spanish and is the single largest celebration of Latino culture in the United States. Eighth Street is the most popular street in "Little Havana" and is Miami's center of Cuban culture.

Calle Ocho is an enormous street party, and entire streets are blocked off to make room for music, dance, visual arts, food and other fun! Calle Ocho started in 1978 to bring the Hispanic community together, and it was so popular that although only 10,000 people were expected, more than 100,000 showed up! Each year the festival grows and today the event is known as Carnaval Miami and is celebrated over two weekends in March.
Edison Pageant of Light



Do you know what the kids in the photo are doing? They are holding busts of Thomas Edison for a performance in the Edison Pageant of Light.

The people in Fort Myers, Florida, have been celebrating Thomas Edison's birthday since February 1938. Edison moved to Fort Myers with his wife, Mina, for health reasons. In the bright, warm sunshine and under big blue skies, Edison's health was restored. He liked Fort Myers so much that he stayed and built a laboratory there in 1887. Every year he threw himself a birthday party, and important guests like Harvey Firestone and Henry Ford would attend.

Today, Edison's birthday is celebrated as a three-day event that includes a royal pageant with the highlight being the crowning of a king and queen of the mythical realm of Edisonia. Edison's birthday party also includes many bands and floats, a Baby Parade, fireworks, stadium show, a flower show, arts and crafts show, golf and tennis tournaments, professional square dancing and musical performances.

Now that's a big birthday party! But most people would agree that someone who invented the phonograph, the motion picture camera, and 1,000 other inventions deserves to be honored in this way!
Springtime Tallahassee



Tallahassee, Florida, has had a hard time trying to keep the capital there. There's been talk of moving the capital of Florida out of Tallahassee since the 1850s! After a bill was introduced in the state legislature in 1967 to move the capital to Orlando, the community of Tallahasee came up with the idea of having a festival in March 1968 to show off the beauty of the city. They called the festival "Springtime Tallahassee, A Capital Affair." Spring in Tallahasee is particularly pretty because all of the dogwood trees and azalea bushes are in full bloom with beautiful flowers.

Since then, Tallahassee has made sure that the capital of Florida stays put by having this festival every year. Volunteers who coordinate the festival are organized into five "krewes," each representing a different period of Florida history: Spanish, U.S. territory, statehood before the Civil War, the Civil War and Reconstruction, and the 20th century. Each "krewe" (pronounced "crew") builds a parade float that reflects one of these periods. The "krewes" also appear in period costume at a number of gala events during the festival.

In addition to a parade, the festival also features arts, crafts, delicious food and music and the colorful Balloon Rally, which is as colorful as Florida in springtime.
Osceola in Florida



The story of Osceola, a Seminole Indian, may not be well known, but his brave attempts to remain in Florida and fight the U.S. government are well documented. Osceola was one of the leaders of the Seminole Indians during the Second Seminole War with the United States in the 1830s. Although originally from Alabama, Osceola and his Creek Indian mother moved to Florida, which was the homeland of the Seminole Indians. When white settlers began moving into the state, they wanted the Seminoles to move to Indian territories west of the Mississippi River. Osceola led a group of Seminoles opposed to relocation. Other Seminoles, however, chose to move rather than fight.

By using tactics unfamiliar to the white settlers and by hiding in the Everglades, Osceola and some of the Seminoles were successfully able to resist the United States government's attempts to remove them from Florida for a time. It was not until the capture of Osceola and his death in 1838 at Fort Moultrie in South Carolina that the Seminoles were forced from their homeland.
Florida Territory Becomes Our 27th State



How did the eventual home of Disney World become our 27th State? Juan Ponce de Leon claimed Florida for Spain in 1513. But the French were also interested in the territory, and they built Fort Caroline near the mouth of the St. Johns River 1564. A year later, to maintain its control over the territory, Spain destroyed Fort Caroline, and Leon founded our country's oldest continuously settled city in St. Augustine.

Do you know what other country's peoples arrived in Florida after that and what they did?

England wanted to expand its colonies and began to threaten Florida in the 1700s, attacking St. Augustine many times. England, France and Spain were all fighting with each other in several parts of the world in the pursuit of growing their colonies. This conflict was known as both the Seven Years War and the French and Indian Wars.

In 1763 the Treaty of Paris was signed by England, France and Spain and it resulted in England gaining the Florida Territory. But when England formally recognized the colonies' independence (as the United States) in 1783, the Florida Territory was returned to Spain without clear definition of its boundaries. When we made the Louisiana Purchase from France, Florida was still without clear boundaries! How did our government finally get Florida and make it our 27th state?

With numerous boundary disputes, Spain's claim to Florida grew shaky. American settlers moved in and began to resist Spanish control. After years of border arguments, Spain finally agreed to cede the Florida Territory to the U.S. in 1819 by signing the Adams-Onis Treaty, signed by Spanish minister Luis de Onis and U.S. Secretary of State John Quincy Adams. More settlers arrived and Tallahassee became the capital. Florida was admitted to the Union in 1845. Have you ever been to Florida or Disney World?
Source: Library of Congress

National Forests, Parks, and Monuments of Florida



The following is a description of national forests, parks, and monuments in the state of Florida. If you plan to visit or live in Florida for awhile then you should definitely plan to visit some of these fantastic places.
National Forests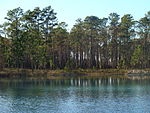 Apalachicola



As the largest National Forest in Florida, Apalachicola includes over 2,700 acres (1,100 ha) of water and 67 mi (108 km) of the Florida Trail. There are caverns and sinkholes at the Leon Sinks Geological Area, while Fort Gadsden is along the Apalachicola River.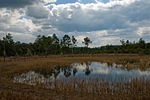 Ocala



Ocala protects the world's largest sand pine scrub forest. There are more than 600 lakes, rivers, and springs in the forest along with four wilderness areas. There are over 600 lakes and part of the Florida Trail in the forest.
Osceola



The Big Gum Swamp Wilderness is the forest's only wilderness area, and the Osceola Research Natural Area was designated a National Natural Landmark in 1974. The Civil War Battle of Olustee occurred in what is now the forest, and 23 mi (37 km) of the Florida National Scenic Trail pass through the forest.
National Parks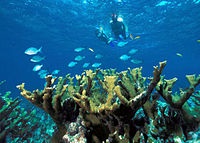 Biscayne



Located in Biscayne Bay, this park at the north end of the Florida Keys has four interrelated marine ecosystems: mangrove forest, the Bay, the Keys, and coral reefs. Threatened animals include the West Indian manatee, American crocodile, various sea turtles, and peregrine falcon.
Dry Tortugas



The islands of the Dry Tortugas, at the westernmost end of the Florida Keys, are the site of Fort Jefferson, a Civil War-era fort that is the largest masonry structure in the Western Hemisphere. The park is home to undisturbed coral reefs and shipwrecks, and is only accessible by plane or boat.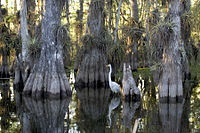 Everglades



The Everglades are the largest tropical wilderness in the United States. This mangrove and tropical rainforest ecosystem and marine estuary is home to 36 protected species, including the Florida panther, American crocodile, and West Indian manatee. Some areas have been drained and developed; restoration projects aim to restore the ecology.
National Monuments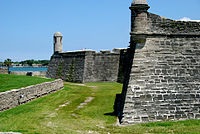 Castillo de San Marcos



This Spanish fort near St. Augustine, called Fort Marion when first protected, served for 205 years under four different flags. Built in 1672, it was involved in sieges with the British while under Spanish command, the American Revolution under Britain, the Civil War under the Confederacy, and the Seminole Wars and the Spanish–American War under the United States.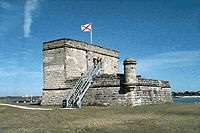 Fort Matanzas



This 1740 Spanish fort guarded Matanzas Inlet, the southern mouth of the Matanzas River, which allowed access to St. Augustine. The monument is managed in conjunction with Castillo de San Marcos National Monument and also protects 100 acres (0.40 km2) of salt marsh and barrier islands.
Travel America
Biscayne Islands National Park


(

Beginner

- Listening, reading)

A video lesson which shows you an interesting place in America.
The English is

spoken at 75% of normal speed

.
Great English listening and reading practice.
This video is all about Biscayne Islands National Park.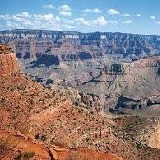 Travel America

Do you love America and American English? Learn before you travel. Facts and other cool stuff about your favorite U.S. state. Visit the Fun Easy English Travel America pages. Read about the beautiful National Forests, Parks, and Monuments. Great English reading practice.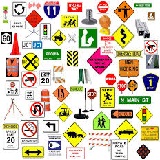 Drive America

Planning to drive in America? Learn the rules and regulations. Great English reading practice.
Additional Information
Study Tips


(

Beginner

- Listening)

Avoid Ineffective Study Methods. An audio lesson to help you study English more effectively. The English is

spoken at 75% of normal speed

. Great English study tips.
Click here to visit the lesson page with the written script for this audio program.