Additional Lessons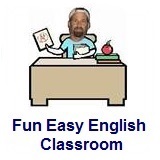 About These Lessons

The following classroom lessons are great for students who want additional listening and reading practice.
Travel America

-

Beginner Level

. Do you love America and American English? Learn before you travel. Facts and other cool stuff about your favorite U.S. state. Great English reading practice.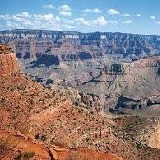 Travel America - Ohio


(

Beginner

- Reading)

Learn some interesting facts and read interesting stories about Ohio.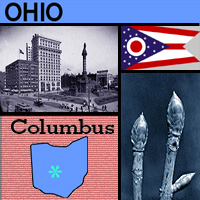 Ohio



The land we call Ohio today was part the Northwest Territory that the United States won by defeating the British in the Revolutionary War. Ohio was admitted into the Union as the 17th state in 1803. The state gets its name from the river that forms its southern border. Ohio is an Iroquois word meaning "great water." The capital of the "Buckeye State" is Columbus, and, not surprisingly, the state tree is the buckeye. Highly populated, Ohio is situated between the Eastern Seaboard and the Midwest, and is known for the fact that eight presidents were either born or lived there. The flower is the scarlet carnation.
Ohio State Flag




The Ohio state flag has a unique swallowtail design which is more correctly called a burgee (pronounced bûr'je) rather than a "flag" or "banner." All other state flags have a square or rectangular shape.

The Ohio flag was designed by John Eisemann and officially adopted in 1902. The blue triangular field represents Ohio's hills and valleys. It contains seventeen white stars - thirteen stars surrounding the circle are symbols of the original thirteen colonies. Four stars at the apex of the triangle raise the total number of stars to seventeen (Ohio was the 17th state to enter the Union in 1803).

The red and white stripes represent the roads and waterways of the state. The white circle with a red center forms an "O" for "Ohio" and is also related to Ohio's nickname (The Buckeye State).
Source: State Symbols USA
Ohio State Facts



Picture:

state seal of Ohio
State Capital
Columbus
Nickname
Buckeye State
Motto
With God, All Things are Possible.
Statehood
March 1, 1803 (17th)
Origin of Name
From the Iroquois Indian word for "good river."
Largest Cities
Columbus, Cleveland, Cincinnati, Toledo, Akron
Border States
Indiana, Kentucky, Michigan, Pennsylvania, West Virginia
Area
40,953 sq. mi., 35th largest
State Bird
Cardinal
State Flower
Scarlet Carnation (dianthus caryophyllus)
State Tree
Buckeye (aesculus glabra)
State Song
Beautiful Ohio
Travel and tourism site for Ohio - This state travel and territorial tourism site provides ideas for your vacations, meetings, and more.
Ohio Stories
Historic Sauder Village



If you want to travel back in time and see what settlers in the 1830s looked like and how they lived, then you should visit Historic Sauder Village in Ohio. Complete with people dressed in period clothing and authentically restored buildings, Sauder Village was the idea of local farm boy Erie J. Sauder, founder of the Sauder Woodworking Company in 1934.

Sauder was inspired to create this village by his relatives, who had helped settle Ohio's Great Black Swamp. Although Ohio became a state in 1803, few European settlers considered entering the damp, forested wilderness of northwestern Ohio, known as the Great Black Swamp, until the 1830s. It was then that people from the Mennonite and Amish religions decided to move to this region to start a new life away from the religious persecution in their European homeland. For years the Amish and the Mennonites, along with other settlers, worked, digging ditches and clearing away trees, until they had drained the Great Black Swamp and turned it into the state's best farmland.

Today, Sauder Village is a nonprofit living history museum and educational complex, with more than 30 buildings that show how life was in rural Ohio during the 19th century. Artisans in 11 craft shops demonstrate trades of that period: glassblowing, pottery making, spinning and weaving, broom making, woodworking, basket making, printing, and quilting.
Little Brown Jug Harness Race



Have you ever seen a horse race? How about a harness race? A harness race is one in which a horse pulls a light, two-wheeled vehicle called a sulky. Harness racing developed from the old days when horses and buggies raced each other on country roads or city streets.

Basically, there are two major types of horse racing -- riding a horse with a saddle and harness racing. There are two types of horses that compete in harness racing: one is the pacing horse, which moves both legs on one side of its body at the same time, and the other is the trotting horse, whose left front and right rear leg move forward at the same time, then right front and left rear leg move together. Because there are two types of horses, there are two kinds of harness racing: trotting or pacing.

If you want to see a horse pacing race go to Delaware, Ohio, for the Little Brown Jug Harness Race, which takes place every year on the third Thursday after Labor Day. The Little Brown Jug is a race for three-year-old pacing horses. The first race was held in 1946. Back then, trotting horses were more popular, but two men in the city liked pacing horses, so they formed the Little Brown Jug Society and organized the race.
Cleveland Irish Cultural Festival



Have you ever heard of Irish step-dancing? If you have, it's probably thanks to the high-spirited Irish dance show "Riverdance." This form of Irish dance was relatively unknown outside of Ireland until the 1990s, when this show made it popular around the world.

Each summer, the traditions of Ireland are celebrated in Cleveland at the annual Cleveland Irish Cultural Festival. This celebration of the region's Irish heritage features the best in Irish entertainment from Ireland, Canada, and the United States on nine stages. The girls in this photo are doing a traditional Irish folk dance in authentic costume. Other highlights include Irish plays, pipe bands, and an Irish feis.

A feis is an Irish dance competition. There are different types of Irish dance. In addition to step dancing, there is ceili dancing. Both dances have fast footwork and kicks, all done while the upper body is kept rigidly straight. Step dancing emphasizes a close form and posture with legs kept together, no high kicks, little or no turning and no traveling. Ceili dancing emphasizes dancing on the toes, extension of leg and foot, long reach and the quick movements seen in the step dances.
Parade the Circle Celebration



What's that crazy looking animal in the photo? It's a giant puppet in the Parade the Circle celebration in Cleveland, Ohio. This parade urges participants to let their imaginations run wild.

Held the second Saturday of June each year in the University Circle area of Cleveland, this daylong event combines the visual arts, dance, and music. The parade is created by the Cleveland Museum of Art and includes giant puppets, dazzling costumes, floats, and performance ensembles.

Since this parade encourages original, creative ideas, even the marching bands that perform do not appear in their regular uniforms, but dress for a particular theme. About 1,500 people take part in this unique parade.
Coal Powered a Revolution



Did you know that coal powered America's Industrial Revolution?

The Industrial Revolution took place in the late 19th century. It was a period of social and economic change caused by technological advances and the switch in manufacturing from the work of humans to machines. This is called mechanization. At this time, coal was widely used to heat buildings. It was also burned to power steam engines used in manufacturing and locomotion and to power almost all of the innovations (new ideas, methods or devices) of the Industrial Revolution.

This film shows carloads of coal being loaded into vessels at the Erie Railroad docks in Cleveland, Ohio. Coal is still one of Ohio's most important mineral resources. In fact, the state's multibillion-dollar coal industry produced 22.4 million tons in 1999.
Dayton, Ohio, Electronic Trolley Bus (ETB) System



Why are there reindeer on top of that trolley car?

That's the Christmas Trolley in Dayton, Ohio, one of only a few cities in the United States that still operates an electric trolley bus system for its mass transportation.

The trolley, invented in Germany in the early 1880s, was called the "trackless trolley," "trolley coach," "trolley bus" and eventually the "electric trolley bus." Trolley buses are propelled (moved forward) by electric motors and receive power from an overhead wire system. They are full-size buses that run on rubber tires and are steered just like other buses. They operate almost silently and produce no smoke or pollution.

In 1888, the White Line Electric Railway began running a route in downtown Dayton and, by 1910, five separate companies had built other lines. The trolley remained the primary mode of city transportation until the early 1930s. After a fire in 1932, the Dayton Street Rail Road Company replaced its destroyed trolley cars with electronic trolley buses (ETBs). These ETBs, which began running on April 23, 1933, continued the trolley legacy in Dayton.
Blue Jacket Outdoor Drama



If you were to visit Xenia, Ohio, you could see an outdoor drama production that shows the Ohio Valley area as it was in the late 1700s, when advancing frontiersmen fought the Shawnee Indians who wanted the land to remain free of ownership. The Shawnee strongly believed that the earth was sacred, that they did not own the land, but simply took care of it. When they died, they believed that they became a part of it. This belief eventually led to conflict with the white man.

The drama is about the life of Shawnee Chief Blue Jacket, portrayed as a white man named Marmaduke Van Swearingen, who was adopted by the Shawnee Indians. Because of the blue hunting jacket he wore, he was given the Shawnee name Wey-yah-pih-ehr-sehn-weh, or Blue Jacket. In the drama, Blue Jacket is attracted to the Indian way of life, lives his life as a Shawnee, and, together with the other Shawnee Indians, fought the white man over land. Ultimately, Blue Jacket was named War Chief of the Shawnee Nation.

Some people doubt the accuracy of the Blue Jacket story, including family members of Chief Blue Jacket, who say he was a Shawnee Indian, not a white man.

Can you think of other history stories that people disagree about?
Source: Library of Congress

National Forests, Parks, and Monuments of Ohio



The following is a description of national forests, parks, and monuments in the state of Ohio. If you plan to visit or live in Ohio for awhile then you should definitely plan to visit some of these fantastic places.
National Forests
Wayne



Ohio's only National Forest, Wayne is located in the Appalachian foothills and has over 300 mi (480 km) of trails. The North Country Trail passes through several sections of the forest.
National Parks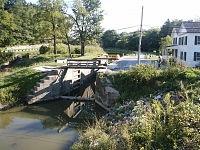 Cuyahoga Valley



This park along the Cuyahoga River has waterfalls, hills, trails, and exhibits on early rural living. The Ohio and Erie Canal Towpath Trail follows the Ohio and Erie Canal, where mules towed canal boats. The park has numerous historic homes, bridges, and structures, and also offers a scenic train ride.
National Monuments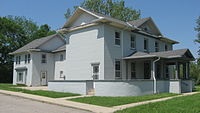 Charles Young Buffalo Soldiers



Charles Young was the first African American to reach the rank of colonel in the US Army. He was also the first national park superintendent, of Sequoia and General Grant National Parks and a professor at Wilberforce University. His home at Wilberforce is a museum commemorating his life.
Travel America
Cuyahoga Valley National Park


(

Beginner

- Listening, reading)

A video lesson which shows you an interesting place in America.
The English is

spoken at 75% of normal speed

.
Great English listening and reading practice.
This video is all about Cuyahoga Valley National Park.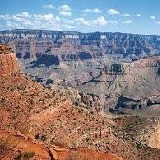 Travel America

Do you love America and American English? Learn before you travel. Facts and other cool stuff about your favorite U.S. state. Visit the Fun Easy English Travel America pages. Read about the beautiful National Forests, Parks, and Monuments. Great English reading practice.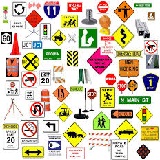 Drive America

Planning to drive in America? Learn the rules and regulations. Great English reading practice.