Classroom
Today

Learn American
English reduction
woujya



Today in the Fun Easy English classroom you are going to learn "woujya" an American English reduction.

Hey if you cannot understand something on this page,


then use the Fun Easy English dictionary (opens in a new window)
Reductions: "woujya" (reading and reductions)



American English reductions are reduced forms of English words.
This American English reduction is formed when you combine and reduce the following words.

woujya

= would + you
This American English reduction is used in the following way.

Woujya

like to go to the movies tonight?
This American English reduction has the following meaning.

Would you

like to go to the movies tonight?
"

woujya

"
Woujya

be happy if you could be president of the United States of America?
(

Meaning:

Would you be happy if you could be president of the United States of America?)

Woujya

buy this if it were on sale?
(

Meaning:

Would you buy this if it were on sale?)

Woujya

ever think about coloring your hair green?
(

Meaning:

Would you ever think about coloring your hair green?)

Woujya

like to be my girlfriend?
(

Meaning:

Would you like to be my girlfriend?)

Woujya

try this sushi?
(

Meaning:

Would you try this sushi?)
Fun Easy English Reductions Lessons

From YOUR Teacher:



Woujya is an American English reduction often used among friends in America especially when asking to do something together.
Note: Reductions
Remember the following:
Reductions are reduced forms of English words.
Reductions, such as

woujya

are not real words in English.
You need to use reductions in order to sound more natural.
You need to know reductions in order to understand conversations between native English speakers.
Reductions are used extensively in American TV, movies, music, literature, and in conversations among native English speakers.
Reductions In Music and TV




Fun Easy English - Reductions



This is the Fun Easy English reductions introduction video.

Sorry





Hey Friends,



I really tried to find a good video for this REDUCTION.

If you know a good song, TV commercial, or movie clip with this reduction, please post the link in the comments section at the bottom of this page.



THANKS.
Additional Lessons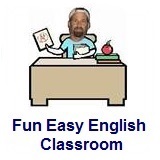 About These Lessons

The following classroom lessons are great for students who want additional listening and reading practice.
Travel America

-

Beginner Level

. Do you love America and American English? Learn before you travel. Facts and other cool stuff about your favorite U.S. state. Great English reading practice.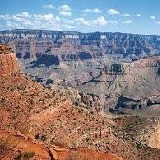 Travel America - Pennsylvania


(

Beginner

- Reading)

Learn some interesting facts and read interesting stories about Pennsylvania.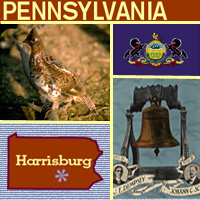 Pennsylvania



Although Swedes and Dutch were the first European settlers, William Penn, a Quaker, named Pennsylvania in honor of his father by combining the name Penn and the Latin term sylvania, which translates as "woodlands," to come up with "Penn's woodlands." Known as the "Keystone State," Pennsylvania is one of the original 13 colonies (it entered the Union in 1787). Today, two major cities dominate the state--Philadelphia, home of the Liberty Bell, Constitution Hall, and a thriving metropolitan area, and Pittsburgh, a busy inland river port. The Amish, a group of people who live without the use of modern technology, live in the countryside of Pennsylvania. The capital is Harrisburg and the state bird is the ruffed grouse.
Pennsylvania State Flag




The first state flag of Pennsylvania was authorized by the General Assembly in 1799. A law was passed in 1907 standardizing the flag and requiring that the blue field match the blue of "Old Glory" (the national flag).

Pennsylvania's flag features the state coat of arms on a field of blue. The state motto appears on a ribbon at the base of the design ("Liberty, Virtue, Independence"). The Pennsylvania coat of arms is also featured on the state seal.
Source: State Symbols USA
Pennsylvania State Facts



Picture:

state seal of Pennsylvania
State Capital
Harrisburg
Nickname
Keystone State
Motto
Virtue, Liberty, and Independence
Statehood
December 12, 1787
Origin of Name
Named in honor of Admiral William Penn, father of William Penn the state's founder, and means Penn's Woods
Largest Cities
Philadelphia, Pittsburgh, Erie, Allentown, Scranton
Border States
Delaware, Maryland, New Jersey, New York, Ohio, West Virginia
Area
44,820 sq. mi., 32rd
State Bird
Ruffed Grouse
State Flower
Mountain Laurel
State Tree
Eastern Hemlock
State Song
Pennsylvania
Travel and tourism site for Pennsylvania - This state travel and territorial tourism site provides ideas for your vacations, meetings, and more.
Pennsylvania Stories
The Civil War in Pennsylvania



What was the most important battle in Pennsylvania during the Civil War?

It was the Battle of Gettysburg, which took place on July 1 through 3, 1863, in southern Pennsylvania. The battle was General Robert E. Lee's final attempt to invade the North. Even though the Union army won the battle, more than 51,000 soldiers were killed, wounded, or captured in the bloodiest battle of the entire war.

At the dedication ceremony of the National Cemetery at Gettysburg on November 19, 1863, President Abraham Lincoln delivered his famous speech, the Gettysburg Address. You may have heard the famous opening words before: "Four score and seven years ago." The Gettysburg Address is a very short speech. It is less than 300 words, and it probably seemed even shorter at the time because Lincoln delivered his address after a two-hour speech by orator Edward Everett.

At one point in the Gettysburg Address, Lincoln says: "We here highly resolve that these dead shall not have died in vain, that this nation, under God, shall have a new birth of freedom and that government of the people, by the people, for the people, shall not perish from the earth." Lincoln is unclear when he talks about the soldiers who died during the Battle of Gettysburg. Perhaps he wanted Southerners to believe he was including the Confederate as well as the Union soldiers. By calling for a "new birth of freedom" for the nation, Lincoln may have been asking the South to rejoin the union.
Rivers of Steel



What American city do you think of when you think of steel?

If you answered Pittsburgh, you are right. As a major source of steel products and technology, Pittsburgh and southwestern Pennsylvania were once a powerful hub of the Industrial Age -- one that pushed the United States to world leadership as an industrial giant.

Pittsburgh steel was used to build some of the most important structures of the modern age: the Brooklyn Bridge, the Panama Canal locks, the Empire State Building, Rockefeller Center, the Oakland Bay Bridge, and the United Nations. During World War II, southwestern Pennsylvania became known as America's "Arsenal of Democracy," because its mills were working around the clock to make enough steel for America and its allies. Andrew Carnegie (see the "Amazing Americans" section of this Web site) became the richest man in the world because of his ownership of steel mills.

Today, Pittsburgh no longer dominates world steel production, but the nonprofit Rivers of Steel Corporation seeks to preserve the heritage of the area.
National Freedom Day



What holiday is celebrated on February 1?

It's National Freedom Day. The purpose of this holiday is to promote good feelings, harmony, and equal opportunity among all citizens and to remember that the United States is a nation dedicated to the ideal of freedom.

Major Richard Robert Wright Sr., a former slave, fought to have a day when freedom for all Americans is celebrated. When Wright got his freedom, he went on to become a successful businessman and community leader in Philadelphia, Pennsylvania. Major Wright chose February 1 as National Freedom Day because it was the day in 1865 that President Lincoln signed the 13th Amendment to the Constitution. Do you know what the 13th Amendment did?

This amendment, an important change to our written law, outlawed slavery in the United States. Wright gathered national and local leaders together to write a bill declaring February 1 "National Freedom Day" and President Harry Truman signed the bill in 1948 making it official.
Pittston Tomato Festival



Is a tomato a fruit or a vegetable?

More than 40,000 people come to the Pittston Tomato Festival to celebrate one of Pittston's favorite fruits. That's right, fruits! Although the tomato is not sweet, it is a fruit rather than a vegetable. That's because science calls a fruit any fleshy material covering the seeds of a plant. The tomato has seeds inside, so it is a fruit -- so are cucumbers, green peppers, and squash. We often refer to them as vegetables, though, because of the way they taste. We tend to think of fruits as sweet; it's a handy way to distinguish between the different kinds of plants that we eat.

The people of Pittston, Pennsylvania, love the tomato, whether it is a fruit or a vegetable. What's your favorite fruit?
Hazleton Funfest



Does your town have an annual festival, just for fun? Hazleton, Pennsylvania, does.

Every year since 1979 the town has had a "Super Weekend" filled with parades, contests and food. Originally held only for one day and called "Funfest," the event was expanded into a weekend celebration in 1986. One of the festival's activities is a pizza-eating contest; contestants have to stuff themselves with cold pizza (a local specialty)! For people who don't want to eat pizza, there are other contests, like the Funfest Bed Rally and the first Fireman's Competition. Individuals may also enter their barbecued chicken wings in the "Wings Cook-Off." Or perhaps some young man is brave enough to enter Hazleton's Hunk Contest: the winner is declared the cutest guy in Hazleton!
Ligonier Highland Games



Have you ever heard of a "heavy athlete"? No, it's not an overweight ballplayer; it's someone who takes part in traditional Scottish games. The Highland Games in Ligonier, Pennsylvania, offer plenty of heavy athletes the opportunity to compete in events like tree-throwing. How would you like to throw a tree?

By the time of the Revolutionary War, it was estimated that one out of every three people living in western Pennsylvania was of Scottish ancestry. Today, the people of Ligonier celebrate their Scottish heritage by holding the Ligonier Highland Games. The most popular games are called "heavy athletics." These games are a test of strength and skill for those who compete. Ancient Scottish leaders, chieftains, originally used Highland games to select the best men to go into battle. But in Ligonier the games are just for fun!

Heavy athletes do things like throw big stones or even hammers to see who can throw the farthest. They also compete in a game called the caber toss. Caber is Gaelic (the traditional language of Scotland) for tree. The caber used in the Ligonier Highland Games is a tree trunk more than 14 feet long!
Central Market in Lancaster, Pennsylvania



You've probably been to a supermarket more times than you can remember. But have you ever been to a market where the people who produce the food are the ones who sell it?

Lancaster's Central Market is one of the oldest continuously operating public farmer's markets in the nation. For 270 years, the people of Lancaster have come to the central market square area to buy foods from local growers and producers. People began meeting here to sell and shop in the 1730s. The current building used for the market, called the Central Markethouse, was built in 1889.

Nowadays we are used to visiting the local supermarket to buy fruit from California or meat from Chicago. In Colonial times, people had to eat whatever was available to them locally. In the winter, they ate root vegetables such as turnips and onions, rather than tomatoes or green peppers, which were only available in the summer. Today, people still like to seek out locally grown food for its freshness and taste.
Source: Library of Congress

National Forests of Pennsylvania



The following is a description of national forests in the state of Pennsylvania. There are no national parks or monuments in this state. If you plan to visit or live in Pennsylvania for awhile then you should definitely plan to visit some of these fantastic places.
National Forests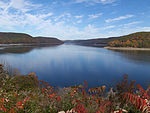 Allegheny



Pennsylvania's only National Forest includes Kinzua Dam and Allegheny Reservoir on the Allegheny Plateau in the northwestern part of the state. The forest contains the largest tract of remaining old-growth forest in Pennsylvania at Tionesta Scenic and Research Natural Areas and 10 mi (16 km) of the North Country Trail.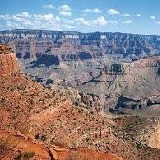 Travel America

Do you love America and American English? Learn before you travel. Facts and other cool stuff about your favorite U.S. state. Visit the Fun Easy English Travel America pages. Read about the beautiful National Forests, Parks, and Monuments. Great English reading practice.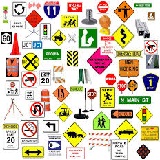 Drive America

Planning to drive in America? Learn the rules and regulations. Great English reading practice.
Additional Information
Study Tips


(

Beginner

- Listening)

Avoid Ineffective Study Methods. An audio lesson to help you study English more effectively. The English is

spoken at 75% of normal speed

. Great English study tips.
Click here to visit the lesson page with the written script for this audio program.