Classroom
Today

Learn American
English reduction
whenjya



Today in the Fun Easy English classroom you are going to learn "whenjya" an American English reduction.

Hey if you cannot understand something on this page,


then use the Fun Easy English dictionary (opens in a new window)
Reductions: "whenjya"



American English reductions are reduced forms of English words.
This American English reduction is formed when you combine and reduce the following words.

whenjya

= when + did + you
This American English reduction is used in the following way.

Whenjya

decide to study English?
This American English reduction has the following meaning.

When did you

decide to study English?
whenjya

(reading and reductions)
Whenjya

move to Buffalo?
(

Meaning:

When did you move to Buffalo?)

Whenjya

begin taking geology classes?
(

Meaning:

When did you begin taking geology classes?)

Whenjya

find out you had the flu?
(

Meaning:

When did you find out you had the flu?)

Whenjya

meet your girlfriend?
(

Meaning:

When did you meet your girlfriend?)

Whenjya

decide to become a vegetarian?
(

Meaning:

When did you decide to become a vegetarian?)
Fun Easy English Reductions Lessons

From YOUR Teacher:



Whenjya is an American English reduction often used in casual conversations.
Note: Reductions
Remember the following:
Reductions are reduced forms of English words.
Reductions, such as

whenjya

are not real words in English.
You need to use reductions in order to sound more natural.
You need to know reductions in order to understand conversations between native English speakers.
Reductions are used extensively in American TV, movies, music, literature, and in conversations among native English speakers.
Reductions In Music and TV




Fun Easy English - Reductions



This is the Fun Easy English reductions introduction video.

Sorry





Hey Friends,



I really tried to find a good video for this REDUCTION.

If you know a good song, TV commercial, or movie clip with this reduction, please let me know.



THANKS.
Additional Lessons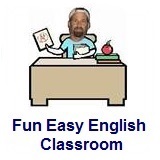 About These Lessons

The following classroom lessons are great for students who want additional listening and reading practice.
Travel America

-

Beginner Level

. Do you love America and American English? Learn before you travel. Facts and other cool stuff about your favorite U.S. state. Great English reading practice.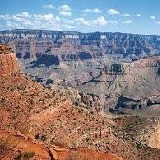 Travel America - Iowa


(

Beginner

- Reading)

Learn some interesting facts and read interesting stories about Iowa.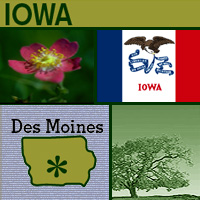 Iowa



Although it is sometimes called the "Corn State," Iowa really is a breadbasket for the U.S., with 90 percent of its land devoted to farming. The main products are corn and hogs. Named for the Iowa River, which was named for the Iowa, or Ioway, Indians, Iowa joined the Union in 1846 as the 29th state. The wild rose is the state flower and the capital is Des Moines.
Iowa State Flag




Iowa was almost 75 years old before the state banner was adopted by the Legislature in 1921. With memory of the Civil War still fresh in their minds, Iowans had not adopted a state banner because they felt a national banner was the only one needed.

Iowa's flag was designed by the state's Daughters of the American Revolution in response to Iowa national Guardsmen stationed at the Mexican border during WWI that requested an emblem of Iowa to represent their unit.

The flag consists of three vertical stripes: the blue stripe stands for loyalty, justice and truth; the white stripe for purity; and the red stripe for courage. On the white center an eagle carries streamers in its beak which are inscribed with the state's motto: "Our liberties we prize and our rights we will maintain." The name "IOWA" is in red below the streamers. The eagle carrying streamers also appears on Iowa's state seal.
Source: State Symbols USA
Iowa State Facts



Picture:

state seal of Iowa
State Capital
Des Moines
Nickname
Hawkeye State / Corn State
Motto
Our liberties we prize and our rights we will maintain.
Statehood
December 28, 1846 (29th)
Origin of Name
From the Dakota Indian word "Ayuhwa," meaning "sleepy ones," referring to a tribe living in that area
Largest Cities
Des Moines, Cedar Rapids, Davenport, Sioux City, Waterloo
Border States
Illinois, Minnesota, Missouri, Nebraska, South Dakota, Wisconsin
Area
55,875 sq. mi.; 23rdlargest
State Bird
Eastern Goldfinch
State Flower
Wild Prairie Rose (rosa pratincola)
State Tree
Oak (quercus)
State Song
The Song of Iowa
Travel and tourism site for Iowa - This state travel and territorial tourism site provides ideas for your vacations, meetings, and more.
Iowa Stories
National Czech and Slovak Museum and Library



What are some of the ethnic groups in your community? Do any of them have a museum to honor their heritage? Cedar Rapids, Iowa, may not seem a likely place for a museum honoring Czechs and Slovaks, but that's exactly where you will find the National Czech and Slovak Museum and Library.

In October 1996, three heads of state, America's Bill Clinton, the Czech Republic's Vaclav Havel, and Slovakia's Michal Kovac dedicated the museum and library, which were created to preserve the cultural traditions of some of the first immigrants to the Cedar Rapids area -- Czech and Slovak farmers. Although there are differences, Czechs and Slovaks share a common Slavic heritage. An interesting piece of shared Czech and Slovak culture is that spiders are considered good luck. So don't forget to say "dobr'y den" the next time you see a spider. It means "good day" in Czech!
Prairie Voices - Teaching History



How much do you know about the history of your state? In Iowa, state officials are making sure that Iowans know their state history. They have even created a special educational program to teach students.

The State Historical Society of Iowa appointed a Blue Ribbon Task Force on the Teaching of Iowa History because some were concerned that young people were growing up with little understanding or appreciation of their Iowa heritage. Prairie Voices: An Iowa Heritage Curriculum was created to teach Iowa's historical and cultural heritage.

As part of Prairie Voices, a timeline has been created to document the state's history that goes back 2.5 billion years! How far back can you trace your state's history? Other sources of information for students to learn about Iowa history include historic farms, cemetery studies, historic sites and Native American history and heritage. How many sources can you think of to learn about your state?
Iowa State Fair



Iowa is a state of farms. It is one of the leading producers of food in America, and its annual state fair celebrates Iowa's important contributions to the nation's well being.

Since 1854, people from every corner of the state have flocked to Des Moines for the annual Iowa State Fair every August. The fair is the state's largest event, attracting nearly 1 million visitors a year -- not only from Iowa but also from all over the Midwest. The fair's primary purpose is to celebrate Iowa's livelihood -- farming. There are livestock shows, including exhibitions of dairy and beef cattle, sheep, hogs, horses and poultry. The fair also provides a place for farmers to meet and discuss innovations, equipment, and successes. There is also a place where visitors can hold the baby animals.

In addition to animals there are many other activities at the fair. Some people show off their cooking skills or compete in a talent show. In the cultural center, the fair hosts the state's largest arts show, featuring photography, sculpture, and painting.
Tulip Time



Many of the people who founded Iowa were from the Netherlands. Can you think of something the Netherlands is famous for that people might have brought with them? Hint: it's a type of flower.

If you answered "tulips," you would be right. You'd also be right to guess that Iowa still loves this springtime flower. So much so that the state holds a three-day Tulip Festival in the city of Pella to remember the sacrifices of the town's Dutch founding fathers.

Hendrik Pieter Scholte, born in 1805 in Amsterdam, the Netherlands, was the founder of Pella. Scholte was a minister who immigrated with his wife, three daughters and a following of 800 people to build their "City of Refuge" in America in the late 1840s. They came to seek religious freedom. They moved to a rural area and by necessity Scholte became a jack-of-all-trades. He laid out a plan for the town, chose names for the streets, and built a "make-do" church. He took care of legal affairs, started a lime and brick kiln and a sawmill, opened a bank, established a newspaper, and became the postmaster and the land agent. That's a lot of extra work for an already busy preacher! As you can tell, tulips were just one part of Dutch culture that Scholte and his followers brought with them to Pella.
Iowa's Most Popular Crop



About 90 percent of Iowa's land is dedicated to farming. In addition to producing soybeans and raising livestock, the state grows corn in great quantities. Much of its economy is based on the production of corn and corn byproducts -- popcorn, corn oil, corn syrup, cornmeal, cornstarch, and animal feed.

Corn, also known as maize, was grown in the Americas long before the European explorers arrived. It was an important source of food for many native peoples. Scientists believe that corn originated in Mexico thousands of years ago and that Native Americans cultivated it from a wild grass commonly known as teosinte. Archaeologists have found traces of corn that are 5,300 years old.
National Balloon Classic



Have you ever seen a Flying Purple Eater? If you go to the National Balloon Classic in Indianola, Iowa, in August, you just might. The Flying Purple Eater is an insect-like hot-air balloon -- one of more than 100 -- that takes part in this three-day event.

Held each year, this hot-air balloon competition and race began in 1970 as the first U.S. National Championship in ballooning. Do you know how hot-air balloons work? Balloons are aerostats, which means that they are lighter than air when inflated. Once a balloon is in the air, it moves with an air mass or wind, which carries it along at the same speed and in the same direction as the air.

Do you remember how the Wizard landed in Oz? He was in a hot-air balloon. The pilot of the balloon has control of the altitude (how high or low the balloon flies) and can alter its course by finding an air mass going in a slightly different direction. Hot air balloons use ordinary air as the lifting gas. By heating the air inside the balloon, the pilot makes that air lighter than the outside air, and the balloon rises. As the internal air cools, the balloon becomes heavier and descends unless the pilot adds more heat.
Source: Library of Congress

National Monuments of Iowa



The following is a description of national monuments in the state of Iowa. There are no national forests or parks in this state. If you plan to visit or live in Iowa for awhile then you should definitely plan to visit some of these fantastic places.
National Monuments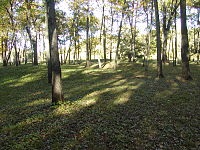 Effigy Mounds



This monument preserves three prehistoric sites with 206 prehistoric mounds, notable for 31 unusual mounds in the shape of mammals, birds, or reptiles.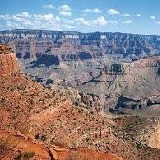 Travel America

Do you love America and American English? Learn before you travel. Facts and other cool stuff about your favorite U.S. state. Visit the Fun Easy English Travel America pages. Read about the beautiful National Forests, Parks, and Monuments. Great English reading practice.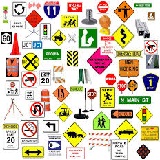 Drive America

Planning to drive in America? Learn the rules and regulations. Great English reading practice.
Additional Information
Study Tips


(

Beginner

- Listening)

Avoid Ineffective Study Methods. An audio lesson to help you study English more effectively. The English is

spoken at 75% of normal speed

. Great English study tips.
Click here to visit the lesson page with the written script for this audio program.