Additional Lessons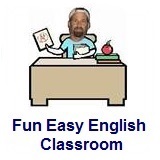 About These Lessons

The following classroom lessons are great for students who want additional listening and reading practice.
Travel America

-

Beginner Level

. Do you love America and American English? Learn before you travel. Facts and other cool stuff about your favorite U.S. state. Great English reading practice.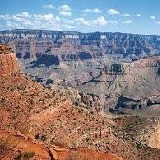 Travel America - Kentucky


(

Beginner

- Reading)

Learn some interesting facts and read interesting stories about Kentucky.
Kentucky



Daniel Boone and other frontiersmen settled in Kentucky, the "Bluegrass State," in 1769. Its name comes from the Iroquois Indian word "Ken-tah-ten," or "land of tomorrow." Admitted into the Union in 1792, Kentucky is the 15th state and the first state west of the Appalachian Mountains. Today, Kentucky is associated with coal mines and horse farms and racing. America's most prestigious horse race, the Kentucky Derby, is held in Louisville annually. The state flower is the goldenrod, the cardinal is the state bird and Frankfort is the capital.
Kentucky State Flag




The Kentucky state flag was adopted in 1962. The state seal design is featured in the center, with the state motto: United We stand, Divided We Fall.



Pledge of Allegiance to State Flag of Kentucky



I pledge allegiance to the Kentucky flag,
and to the Sovereign State for which it stands,
one Commonwealth, blessed with diversity,
natural wealth, beauty, and grace from on High.
Source: State Symbols USA
Kentucky State Facts



Picture:

state seal of Kentucky
State Capital
Frankfort
Nickname
Bluegrass State
Motto
United we stand, divided we fall
Statehood
June 1, 1792 (15th)
Origin of Name
Based on the Iroquois Indian word "Ken-tah-ten," meaning "land of tomorrow." or "dark and bloody ground"
Largest Cities
Louisville
Border States
Illinois, Indiana, Missouri, Ohio, Tennessee, Virginia, West Virginia
Area
39,732 sq. mi.; 36th largest
State Bird
Cardinal
State Flower
Goldenrod (solidago altissima)
State Tree
Tulip Poplar
State Song
My Old Kentucky Home, Blue Moon of Kentucky (bluegrass song)
Travel and tourism site for Kentucky - This state travel and territorial tourism site provides ideas for your vacations, meetings, and more.
Kentucky Stories
Churchill Downs



Name America's most famous horse race. If you said the Kentucky Derby, you'd be right! But do you know where the race is held? Every year since 1875, this race has been held at Churchill Downs racetrack in Louisville, Kentucky.

Horse breeding and racing are extremely popular in Kentucky. Horse racing in Louisville dates back to 1789, when races were held down Market Street. During a trip abroad in 1872-1873, 26-year-old Colonel M. Lewis Clark came up with a plan to create the Louisville Jockey Club for conducting race meets, after meeting with prominent racing leaders in France and England. When he returned, Clark developed a racetrack, which would become known as Churchill Downs and would showcase Kentucky's breeding industry.

The Kentucky Derby, held the first Saturday in May, is the first "leg," or competition, of horse racing's "Triple Crown." Can you name the other two races? They are the Preakness Stakes in Maryland and the Belmont Stakes in New York.
W.C. Young Community Center



You probably have heard of Cesar Chavez (an "Amazing American"), a famous labor leader who fought for rights for his fellow farm workers. But have you ever heard of W.C. Young?

Like Chavez, Young worked on issues of poverty and injustice with honesty, understanding and nonviolent actions. He started a community center in 1976, the Paducah Community Center, to help the people of Paducah, Kentucky, overcome poverty and obtain decent housing. Twenty years later, in 1996, it was renamed the W.C. Young Community Center to honor its founder.

The W.C. Young Community Center is the home of the annual Eighth of August Emancipation Celebration, an event that honors the slaves who were emancipated (set free) in southwestern Kentucky after the Civil War. Activities include a memorial service, a parade, and a picnic. Different states celebrate Emancipation Day on different days, often depending on when the Union Army arrived to enforce Abraham Lincoln's Emancipation Proclamation, in which he stated that all slaves should be free.
Trail of Tears Powwow



In 1828, gold was discovered on land belonging to the Cherokee Indians in Georgia. This made the land even more desirable to white settlers who had begun expanding south and westward. In the fall and winter of 1838-1839, 15,000 Cherokees were forced out of their ancestral lands to make room for those settlers. They were made to move to what is now Oklahoma, a journey of 1,200 miles. About 4,000 Cherokees died on the way.

The route that they followed is known as "The Trail of Tears" or "The Trail Where They Cried" because of how much they suffered on the way. Hopkinsville, Kentucky, was a stopping point on that journey. In 1993, the Trail of Tears Commemorative Park opened in Hopkinsville to honor the Cherokees and all Indians, the original inhabitants of America.

Every September, there is a powwow in the park. This is a gathering of Native Americans and those who enjoy or want to learn more about Native American culture and traditions. Dancing in native costume, singing, storytelling, and craft demonstrations are all part of the celebration. Thousands of people come from all over the country to participate.
Kentucky Horse Country



Kentucky is a state that is known for its horses. For more than 100 years horse breeding, shows, and racing have been popular in Kentucky. The state's many grassy farms are considered by many to be the best place to raise and breed horses. Horses have been an important part of Kentucky since the early frontiersmen came on horseback through the Cumberland Gap. Early on, the settlers began racing and breeding their horses. Many early races were on straight quarter-mile roads or paths. By the 1780s, the first-known circular horse racing track had been constructed in Kentucky. The most famous horse race in the United States is the Kentucky Derby. It has been held at Churchill Downs in Louisville every May since 1875. Can you name any horses that have won the race? One of the greatest was named Secretariat.
Trigg County Country Ham Festival



Where can you go to eat the world's largest country ham and biscuit and to kiss a pig, all in the same day?

The Trigg County Country Ham Festival! Trigg County, Kentucky, has been holding the festival every year since 1977. Each October, tens of thousands of people from all over the country come to sample the county's famous country cured hams, see arts and crafts, listen to music performances, and of course watch the parade to see "Ms. Triggy."

The world's largest country ham and biscuit is made here each year as part of the festivities, and many contests are held, including the pig derby, a greased-pig catching contest, and a kiss a pig contest. Just hope it doesn't kiss back!
Tater Day Festival



Festivals devoted to foods like garlic, strawberries and pumpkins are held all over the United States.

The Tater Day Festival, which may be the world's only festival devoted to sweet potatoes, is held in Benton, Kentucky.
The three-day Tater Day Festival had its beginnings in 1843. Farmers from the countryside would bring their products to the town square to sell or trade on county court days. One of the things they would bring is sweet potatoes, which grow well in the Southern climate. "Tater" is a nickname for potato.

In Benton, this eventually turned into an annual festival honoring the sweet potato, complete with a parade, carnival, fiddling contest, gospel singing, and baking and canning competitions, beginning on the first Monday in April. Did you know that sweet potatoes are not related to the common white potatoes? They are actually related to the Morning Glory vine. Have you ever tried sweet potatoes? They tend to be a popular dish at Thanksgiving.
National Thumb Pickers Hall of Fame



Have you ever heard of thumb-picking? It is a style of guitar playing in which the fingers pick out a melody and the thumb picks out bass notes. Have you listened to folk musicians such as Jewel, James Taylor or Paul Simon? All of these artists have used thumb-picking on their recordings.

One form of thumb-picking developed in Muhlenberg County, Kentucky, back in the 1920s and was made famous by guitarists such as Merle Travis and Chet Atkins. In Muhlenberg, this particular style of guitar playing is so popular that there is even a Thumb Pickers Hall of Fame and an annual Thumb Picking Contest!

Most thumb-pickers use a flexible plastic pick on their thumb to pluck the strings. The effect makes it sound as though two guitars are being played at once -- a rhythm guitar and a lead guitar. This style of playing was first heard in country music in the 1920s, and was passed down from generation to generation. Its popularity grew, and today many players of rock and folk also use this style.
Source: Library of Congress

National Forests, Parks, and Monuments of Kentucky



The following is a description of national forests, parks, and monuments in the state of Kentucky. If you plan to visit or live in Kentucky for awhile then you should definitely plan to visit some of these fantastic places.
National Forests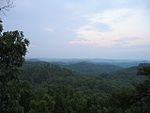 Daniel Boone



Encompassing part of the Cumberland Plateau and Appalachian Mountains, Daniel Boone National Forest has two wilderness areas and several reservoirs. Scenic areas include Cumberland Falls, Red River Gorge, Yahoo Arch and many caves.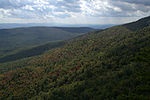 George Washington & Jefferson



In the Appalachian Mountains, the highest point of the forest is Mount Rogers, also the highest point in Virginia at 5,729 ft (1,746 m) in Mount Rogers National Recreation Area. There are 230,000 acres (93,000 ha) of old-growth forest here, and the Blue Ridge Parkway and Appalachian Trail both run through the forest. This national forest is also partially located in the states of Virginia and West Virginia.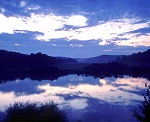 Land Between The Lakes



Land Between The Lakes National Recreation area is located in Western Kentucky and Tennessee, and encompasses over 170,000 acres of forests, wetlands, and open lands on the largest inland peninsula in the United States. It is located between Kentucky Lake and Lake Barkley. This recreation area is also partially located in the state of Tennessee.
National Parks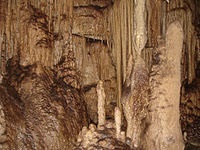 Mammoth Cave



With more than 400 miles (640 km) of passageways explored, Mammoth Cave is the world's longest known cave system. Subterranean wildlife includes eight bat species, Kentucky cave shrimp, Northern cavefish, and cave salamanders. Above ground, the park provides recreation on the Green River, 70 miles of hiking trails, and plenty of sinkholes and springs.
National Monuments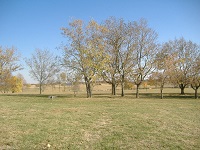 Camp Nelson



Established in 1863 as a depot for the Union Army during the Civil War, Camp Nelson became a large recruitment center for African American Union soldiers: a key site of emancipation for those soldiers and a refugee camp for their families.
Travel America
Mammoth Cave National Park


(

Beginner

- Listening, reading)

A video lesson which shows you an interesting place in America.
The English is

spoken at 75% of normal speed

.
Great English listening and reading practice.
This video is all about Mammoth Cave National Park.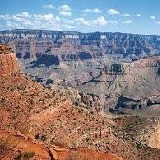 Travel America

Do you love America and American English? Learn before you travel. Facts and other cool stuff about your favorite U.S. state. Visit the Fun Easy English Travel America pages. Read about the beautiful National Forests, Parks, and Monuments. Great English reading practice.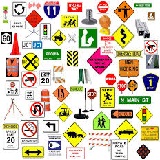 Drive America

Planning to drive in America? Learn the rules and regulations. Great English reading practice.