Additional Lessons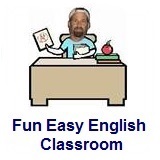 About These Lessons

The following classroom lessons are great for students who want additional listening and reading practice.
Travel America

-

Beginner Level

. Do you love America and American English? Learn before you travel. Facts and other cool stuff about your favorite U.S. state. Great English reading practice.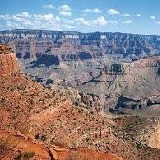 Travel America - Alabama


(

Beginner

- Reading)

Learn some interesting facts and read interesting stories about Alabama.
Alabama



Known as the Heart of Dixie, Alabama became the 22nd state in 1819. The name Alabama is derived from an Indian word meaning "thicket clearers." Alabama has been at the center of many American battles--between white settlers and Native Americans, and between the North and South in the Civil War. The state also is home to the first of three Space Camps in the United States. These camps let kids experience what it would be like to be in outer space. The capital is Montgomery, and state flower is the camellia.
Alabama State Flag




Alabama's state flag is simply a crimson cross on a field of white. The Alabama legislation does not specify whether the flag should be square or rectangular (only that the bars be at least 6 inches broad), and it is seen both ways.



Alabama Flag Salute



Flag of Alabama I salute thee.
To thee I pledge my allegiance,
my service, and my life.

Source: State Symbols USA

Alabama State Facts





Picture:

state seal of Alabama
State Capital
Montgomery
Nickname
Heart of Dixie / Cotton State
Motto
Audemus Jura Nostra Defendere - (We Dare Defend Our Rights)
Statehood
December 14, 1819 (22nd)
Origin of Name
Means "tribal town" in Creek Indian language.
Largest Cities
Birmingham, Mobile, Montgomery, Huntsville, Tuscaloosa
Border States
Florida, Georgia, Mississippi, Tennessee
Area
50,750 sq. mi., 28th largest
State Bird
Yellowhammer
State Flower
Camellia
State Tree
Southern Pine (pinus palustris)
State Song
Alabama
Travel and tourism site for Alabama - This state travel and territorial tourism site provides ideas for your vacations, meetings, and more.
Alabama Stories
Tennessee Valley Old Time Fiddlers Convention



Have you ever heard some good, old-fashioned fiddle music? You would if you went to the Tennessee Valley Old Time Fiddlers Convention, which holds a "fiddle-off" competition each year.

Nicknamed the "Granddaddy of Midsouth Fiddlers Conventions," the Tennessee Valley Convention is held at Athens State University in Athens, Alabama. The idea for a convention began in 1967 when a few musicians who were meeting in a rural Limestone County home decided it was time to bring fiddling out of the living room and onto the stage. Back then, square dances were held almost every week, and fiddlers, guitar and banjo players would play up a storm at homes and social events.

Today, the convention brings back the tradition of competition in old-time music. Contestants compete for prize money in 15 categories, including several fiddle and guitar categories, harmonica, mandolin, old-time singing, banjo, and buck dancing. If you win the "fiddle-off" competition, you are declared the "Fiddle King" and take home a trophy and $1,000.
Tuskegee University, Alabama



Congress has designated only one college campus in the country as a National Historic Site: Tuskegee.

Tuskegee Normal and Industrial Institute was founded in 1881 by Booker T. Washington, an educator and former slave who became one of the most influential African American leaders in the United States. The institute later became Tuskegee University. In the beginning, the school was chartered by the state of Alabama to train African American men and women in teaching, agriculture, and industrial trades.

At the invitation of Booker T. Washington, famed botanist George Washington Carver came to Tuskegee in 1896 to head the agriculture department. It was there that Carver developed his method of crop rotation to conserve nutrients in the soil. He also discovered hundreds of new uses for the peanut and sweet potato. In the 1920s, the school expanded its mission and offered its students a liberal arts education.
Monroe County Courthouse



Each May in the courtroom and on the lawn of the Old Monroe County Courthouse, actors put on a production of the Pulitzer Prize-winning novel To Kill a Mockingbird. Now a museum, the courthouse in Monroe County, southwestern Alabama, has been called "one of the handsomest and most conveniently appointed [courthouses] in the state."

To Kill a Mockingbird is a story about a man who is accused of a crime he didn't commit. The author of the book, Harper Lee, was born in 1926 and she grew up with the old courthouse as the center of all activity on the town square. It's easy to imagine how the elegant courtroom of the old courthouse may have inspired parts of her book. When the book was made into a movie, it is said that Lee insisted that the director of the film visit the Old Monroe County Courthouse before constructing the movie sets. The star of the movie, actor Gregory Peck, also came to see the courthouse and town. He later said that the role of Atticus Finch, who is the accused man's lawyer, was his favorite of all time.
DeSoto Caverns



Would you like to go spelunking? Do you know what it is? Spelunking is the exploration of caves as a hobby, including measuring and mapping caves and reporting on the plants or other things that grow in them.

The DeSoto Caverns in north central Alabama are a great place to go spelunking. They have one of the most awe-inspiring collections of stalagmites and stalactites found in the United States. A stalagmite is a cone-shaped mineral deposit that forms upward; a stalactite forms downward.

The caves have a long history. The earliest inhabitant was Archaic man (Archaic Period, 8,000 to 1,000 B.C.), a cave-dweller who lived on small game, fish and nuts. During the 1500s it was explored by the Spanish. In 1796, Benjamin Hawkins, a U.S. agent appointed by George Washington, wrote about the magnificent beauty of the DeSoto Caverns in a report, making it the first officially reported cave in the United States. During the Civil War, the DeSoto Caverns became a site for mining saltpeter, used in making gunpowder for the Confederate Army.

In 1965, the caverns were officially opened to the public. With high-power electric lights the caverns' colorful beauty could be fully appreciated. Today, DeSoto Caverns hosts several major weekend festivals each year.
Kentuck Festival of the Arts



Art means different things to different people. For Sam "The Dot Man," art is all about -- you guessed it -- dots.

If you go to Northport, Alabama, in October you can catch the Kentuck Festival of the Arts. This two-day event features 300 nationally known artists and crafts people showing and selling their work. When it began, the festival included mainly local artisans, some of whom gave demonstrations, such as a woman who showed how to make thread out of cotton on a spinning wheel. Today some of these local artists include Sam "The Dot Man" McMillan in his colorful clothes and hat and Charlie "The Tin Man" Lucas, who makes sculpture from wire and other people's trash. There's also Jerry Brown, who continues an unbroken tradition of Southern stoneware pottery that has been in his family for nine generations.

A "petting zoo" of musical instruments from the Tuscaloosa Symphony provides other entertainment for kids while everyone admires the artwork of sculptors, painters and artisans. Children can participate in hands-on craft projects such as squishing clay between their fingers, or making paper hats or tie-dyed garments.
Roanoke, Alabama: Home of the Ella Smith Doll



How do you feel when your favorite toy is broken? You want to get it fixed, right? In 1897, a neighborhood girl brought her broken doll to Mrs. Ella Gaunt Smith of Roanoke, Alabama, to see if she could fix it. Who would have guessed that this would help start a business?

Mrs. Smith was a skilled seamstress and amateur photographer before she started making dolls. When she received the broken bisque (a type of porcelain) doll, she experimented for two years before she was able to repair it. She poured the head full of plaster, covered it with a scrap of stockinet (an elastic knitted fabric), and then repainted the features. She sewed the head onto the body and replaced the wig. From this, the Indestructible Ella Smith Doll was born. In 1901, Mrs. Smith received the first patent on her doll, and in 1904 she went to the St. Louis Exposition (World's Fair), where she won a blue ribbon for her dolls.

In the early 1900s, her factory produced 10,000 dolls each year. The dolls are known by several names: Alabama Baby, Alabama Indestructible Doll, Roanoke Doll, or Ella Smith Doll. Smith was the first doll maker in the South to manufacture black dolls -- 10 percent of her dolls were black. Nowadays, an original Ella Smith Doll is worth as much as $20,000.
Vulcan, the World's Largest Cast Iron Statue



You might think a superhero is a man of steel but do you know a man of iron? Have you ever heard of Vulcan? Taller than a five-story building, he is a 56-foot cast iron statue of the Roman god of fire.

Vulcan was sculptured in 1904 for an exhibit at the St. Louis World's Fair. The Commercial Club of Birmingham, Alabama, commissioned the statue to symbolize the state's leadership in the production of iron. Not only is Vulcan the largest cast iron statue in the world, but it is also the second largest statue in America -- only the Statue of Liberty, made of copper and steel, is bigger.

Vulcan was exhibited at the Palace of Mines and Metallurgy at the World's Fair. At Vulcan's feet were exhibits of Alabama's raw materials and the products made from them. In his right hand he held a spear point, while his left hand gripped a hammer resting on an anvil. When the fair was over, Vulcan was taken apart and transported back to Birmingham, but when it was put back together the arms were installed incorrectly! And, after years of neglect, one of the thumbs rusted and fell off. Now, thanks to recent repairs, Vulcan once again stands proudly on Red Mountain.
Source: Library of Congress
National Forests and Monuments of Alabama



The following is a description of national forests and monuments in the state of Alabama. There are no national parks in this state. If you plan to visit or live in Alabama for awhile then you should definitely plan to visit some of these fantastic places.
National Forests
Conecuh



Managed together with Alabama's other National Forests, Conecuh has two areas designated for recreation: Blue Lake and Open Pond. The dry, sandy uplands support longleaf pine forest, while bottomlands have sinkhole ponds, springs, and swamps.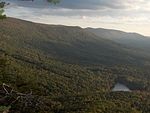 Talladega



Talladega National Forest includes the Cheaha and Dugger Mountain wilderness areas. The Talladega Scenic Byway and Pinhoti National Recreation Trail cross the forest. Talladega is managed together with Alabama's other National Forests.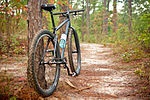 Tuskegee



Tuskegee National Forest's Bartram National Recreation Trail was Alabama's first National Recreation Trail. Tuskegee is one of the smallest National Forests and is managed together with Alabama's other National Forests.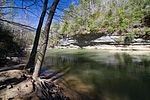 William B. Bankhead



This forest contains 153 mi (246 km) of trails and the Sipsey Wilderness, which at 24,922 acres (10,086 ha) is the largest wilderness area east of the Mississippi River. It is managed together with Alabama's other National Forests.
National Monuments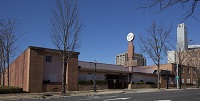 Birmingham Civil Rights



Preserves the A. G. Gaston Motel, a historic site related to the civil rights movement in Birmingham, Alabama.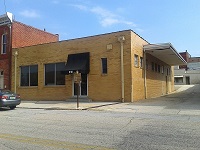 Freedom Riders



Preserves two sites related to the Freedom Riders in and near Anniston, Alabama during the civil rights movement—a former Greyhound bus station in the town and the site of a bus burning incident outside town.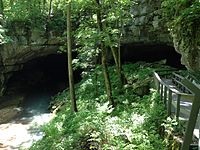 Russell Cave



Donated by the National Geographic Society, the cave's exceptionally large main entrance was used as a shelter by prehistoric Indians from the earliest known human settlement in the southeastern United States. The rock from which Russell Cave was formed over 300 million years ago at the bottom of an inland sea that covered the region.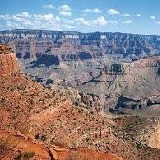 Travel America

Do you love America and American English? Learn before you travel. Facts and other cool stuff about your favorite U.S. state. Visit the Fun Easy English Travel America pages. Read about the beautiful National Forests, Parks, and Monuments. Great English reading practice.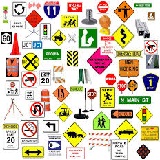 Drive America

Planning to drive in America? Learn the rules and regulations. Great English reading practice.