Classroom
Today

Learn American
English reduction
whojya



Today in the Fun Easy English classroom you are going to learn "whojya" an American English reduction.

Hey if you cannot understand something on this page,


then use the Fun Easy English dictionary (opens in a new window)
Reductions: "whojya"



American English reductions are reduced forms of English words.
This American English reduction is formed when you combine and reduce the following words.

whojya

= who + did + you
This American English reduction is used in the following way.

Whojya

go to the park with today?
This American English reduction has the following meaning.

Who did you

go to the park with today?
Examples: "whojya"
Whojya

pick to win the Super Bowl?
(

Meaning:

Who did you pick to win the Super Bowl?)

Whojya

think played better in the tennis match today?
(

Meaning:

Who did you think played better in the tennis match today?)

Whojya

meet at the party yesterday?
(

Meaning:

Who did you meet at the party yesterday?)

Whojya

travel with this past Summer?
(

Meaning:

Who did you travel with this past Summer?)

Whojya

say you met last night?
(

Meaning:

Who did you say you met last night?)
Fun Easy English Reductions Lessons

From YOUR Teacher:



Whojya is an American English reduction often used in casual conversations.
Note: Reductions
Remember the following:
Reductions are reduced forms of English words.
Reductions, such as

whojya

are not real words in English.
You need to use reductions in order to sound more natural.
You need to know reductions in order to understand conversations between native English speakers.
Reductions are used extensively in American TV, movies, music, literature, and in conversations among native English speakers.
Reductions In Music and TV




Fun Easy English - Reductions



This is the Fun Easy English reductions introduction video.

Sorry





Hey Friends,



I really tried to find a good video for this REDUCTION.

If you know a good song, TV commercial, or movie clip with this reduction, please let me know.



THANKS.
Additional Lessons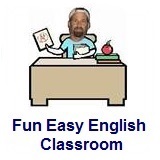 About These Lessons

The following classroom lessons are great for students who want additional listening and reading practice.
Travel America

-

Beginner Level

. Do you love America and American English? Learn before you travel. Facts and other cool stuff about your favorite U.S. state. Great English reading practice.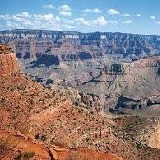 Travel America - Mississippi


(

Beginner

- Reading)

Learn some interesting facts and read interesting stories about Mississippi.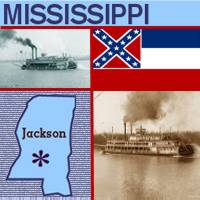 Mississippi



Spelling the name of this state out loud is a catchy way to remember it, and a way to make sure you spell it correctly. The name "Mississippi" comes from an Indian word meaning "great waters" or "father of waters." Mississippi entered the Union as the 20th state in 1817. Considered part of the Deep South, Mississippi, with its rich soil and many rivers, is an agricultural state. The state flower is the fragrant magnolia blossom, and the capital is Jackson.
Mississippi State Flag




The state flag of Mississipi has a square Union canton in the upper left and three horizontal bars of blue, white, and red (the same shades as the national colors of the United States). The stars represent the original 13 colonies.
Source: State Symbols USA
Mississippi State Facts



Picture:

state seal of Mississippi
State Capital
Jackson
Nickname
Magnolia State
Motto
Virtute et Armis (By valor and arms)
Statehood
December 10, 1817 (20th)
Origin of Name
Possible based on Chippewa Indian words "mici zibi," loosely meaning "great river" or "gathering in of all water"
Largest Cities
Jackson, Biloxi, Greenville, Hattiesburg, Gulfport
Border States
Alabama, Arkansas, Louisiana, Tennessee
Area
46,914 sq. mi.; 31st largest
State Bird
Mockingbird
State Flower
Magnolia (magnolia grandiflora)
State Tree
Magnolia ( magnolia grandiflora)
State Song
Go Mis-sis-sip-pi
Travel and tourism site for Mississippi - This state travel and territorial tourism site provides ideas for your vacations, meetings, and more.
Mississippi Stories
Biloxi, Mississippi's Blessing of the Fleet



If you saw the movie "The Perfect Storm," then you know how dangerous it can be to fish for a living. That's why every year at the beginning of the shrimp fishing season in Biloxi, Mississippi, a priest from St. Michael's Catholic Church blesses the shrimp boats. The ceremony begins with the dropping of an evergreen wreath into the water in remembrance of fishermen who have been lost at sea. Then a colorful procession of more than 30 shrimp boats files past the anchored "Blessing Boat," where the priest stands, sprinkling holy water on each of the boats and blessing each one, asking for a safe and successful fishing season.

Blessing of ships is an old custom that started in Europe and was brought to America. Every time a boat is taken out into the water there are potential dangers -- turning over (capsizing), springing a leak, getting lost, or sailors falling overboard. There is also the uncertainty of whether or not enough seafood will be caught to make the trip profitable. The custom of blessing the shrimp boats started in Biloxi in 1929 and will probably continue for a long time.
Mississippi Delta Blues and Heritage Festival



Think about all the emotions expressed in the music you listen to: joy, happiness, loneliness, nervousness, and, of course, sadness. Music with sad themes is often called the "blues."

Blues music developed in the United States among Southern blacks after the Civil War. When slaves were brought to America from Africa, they brought their musical traditions with them. Blended with folk and popular music of whites, these African musical traditions developed into the blues.

The blues is believed to have originated in the Mississippi Delta, a wedge-shaped region in northern Mississippi between the Mississippi and Yazoo rivers. This is a rural area where the poorest and most disadvantaged black people lived -- this lifestyle created a need for the expression of sadness that is so often sung in the blues. The conditions in this area -- poverty, racism, and inhumane working situations -- led many blacks to go north, to cities such as Memphis, Chicago, St. Louis and Detroit.

The blues did not vanish from the Mississippi countryside, however, and in 1978, the Mississippi Delta Blues and Heritage Festival was founded to celebrate and promote the blues and the culture of the Mississippi Delta people. What started out on the back of a flatbed truck is now the oldest and largest blues festival in the South, with 20,000 visitors and performances on three festival stages.
Mississippi's Rock of Gibraltar



Do you know about the Rock of Gibraltar at the southern tip of Spain? The Greeks believed that Gibraltar was one of the Pillars of Hercules and no one dared sail beyond it. Later, when it came under British control, it became known as a symbol of British naval strength and was known as "the Rock." During the Civil War, a city in Mississippi was called "The Gibraltar of the Confederacy;" do you know which one it was?

The mighty Mississippi River flows past the historic city of Vicksburg. Built on a strategic location halfway between Memphis and New Orleans, Vicksburg became an important stronghold during the Civil War. It was known as "The Gibraltar of the Confederacy" because the Battle of Vicksburg was one of the Civil War's longest and most important campaigns. The city's eventual surrender in 1863 gave Union forces control of the Mississippi River and divided the South.

The Mississippi River has played a large part in the development of Vicksburg. In an 1873 flood, the river changed course and destroyed what was left of the city after the Civil War. The Great Mississippi River Flood of 1927 also had devastating effects on the city. After both of these natural disasters, the U.S. Army Corps of Engineers provided assistance to Vicksburg by building canals, levees and other structures to protect this river city.
Source: Library of Congress

National Forests of Mississippi



The following is a description of national forests in the state of Mississippi. There are no national parks or monuments in this state. If you plan to visit or live in Mississippi for awhile then you should definitely plan to visit some of these fantastic places.
National Forests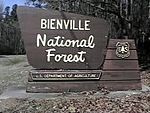 Bienville



Located in central Mississippi, this forest includes several lakes and reservoirs and Harrell Prairie, the largest and least disturbed prairie in the state. Bienville Pines Scenic Area includes 189 acres (76 ha) of old-growth forest. It is managed collectively with Mississippi's five other National Forests.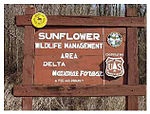 Delta



Delta National Forest contains the only bottomland hardwood forest in the National Forest System, located in the floodplain of the Mississippi River.[18] The forest includes the Green Ash-Overcup Oak-Sweetgum Research Natural Areas, which is a National Natural Landmark because it contains remnant bottomland old-growth forest.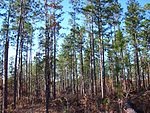 De Soto



De Soto National Forest contains Mississippi's only wilderness areas: Black Creek and Leaf River. The Black Creek and Tuxachanie National Recreation Trails provide 60 mi (97 km) of hiking opportunities. Black Creek has been designated a National Wild and Scenic River for 21 mi (34 km).
Holly Springs



In north-central Mississippi, Holly Springs National Forest has small lakes in upland forests and unique bottomlands. Chewalla and Puskus recreation areas surround the namesake lakes and have boat launches.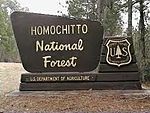 Homochitto



Located in southern Mississippi, this forest is named for the Homochitto River, meaning "Big Red River." Most of the forest is densely forested hills, but there are recreation facilities at Pipes Lake, Clear Springs, and Mount Nebo.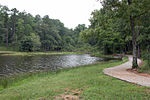 Tombigbee



Located in northeastern Mississippi, Tombigbee National Forest covers rolling hills that were abandoned farmland before the forest was established. It is managed together with Mississippi's other National Forests.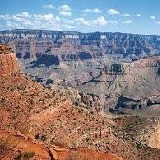 Travel America

Do you love America and American English? Learn before you travel. Facts and other cool stuff about your favorite U.S. state. Visit the Fun Easy English Travel America pages. Read about the beautiful National Forests, Parks, and Monuments. Great English reading practice.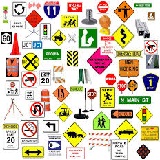 Drive America

Planning to drive in America? Learn the rules and regulations. Great English reading practice.
Additional Information
Study Tips


(

Beginner

- Listening)

Avoid Ineffective Study Methods. An audio lesson to help you study English more effectively. The English is

spoken at 75% of normal speed

. Great English study tips.
Click here to visit the lesson page with the written script for this audio program.