Classroom
Today

Learn American
English reduction
frunna



Today in the Fun Easy English classroom you are going to learn "frunna" an American English reduction.

Hey if you cannot understand something on this page,


then use the Fun Easy English dictionary (opens in a new window)
Reductions: "frunna"



American English reductions are reduced forms of English words.
This American English reduction is formed when you combine and reduce the following words.

frunna

= front + of
This American English reduction is used in the following way.
Your shoes are in

frunna

the door.
This American English reduction has the following meaning.
Your shoes are in

front of

the door.
"

frunna

"
Your car is parked in

frunna

the store.
(

Meaning:

Your car is parked in front of the store.)
The center lined up in

frunna

the quarterback.
(

Meaning:

The center lined up in front of the quarterback.)
He tried to push in

frunna

her while she was waiting in line.
(

Meaning:

He tried to push in front of her while she was waiting in line.)
She was completely naked in

frunna

the window.
(

Meaning:

She was completely naked in front of the window.)
Put your shoes in

frunna

the entry.
(

Meaning:

Put your shoes in front of the entry.)
Fun Easy English Reductions Lessons

From YOUR Teacher:



This American English reduction is often used in causal speech but you need to listen closely as the difference between "frunna" and "front of" is very subtle.
Note: Reductions
Remember the following:
Reductions are reduced forms of English words.
Reductions, such as

frunna

are not real words in English.
You need to use reductions in order to sound more natural.
You need to know reductions in order to understand conversations between native English speakers.
Reductions are used extensively in American TV, movies, music, literature, and in conversations among native English speakers.
Reductions In Music and TV




Fun Easy English - Reductions



This is the Fun Easy English reductions introduction video.

Sorry





Hey Friends,



I really tried to find a good video for this REDUCTION.

If you know a good song, TV commercial, or movie clip with this reduction, please let me know.



THANKS.
Additional Lessons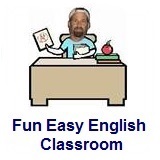 About These Lessons

The following classroom lessons are great for students who want additional listening and reading practice.
Travel America

-

Beginner Level

. Do you love America and American English? Learn before you travel. Facts and other cool stuff about your favorite U.S. state. Great English reading practice.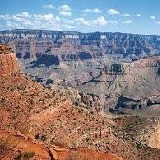 Travel America - West Virginia


(

Beginner

- Reading)

Learn some interesting facts and read interesting stories about West Virginia.
West Virginia



In 1861, Virginians in the northwestern part of the state defied Virginia's secession from the United States. The region chose to remain in the Union and form a new state. West Virginia was admitted into the Union in 1863, after conditions requiring the gradual emancipation of slaves had been met. The state motto is "Mountaineers are always free," and West Virginia lives up to its nickname of the "Mountain State." With an average altitude of 1,500 feet above sea level, it's the highest of any state east of the Mississippi River. For a long time, West Virginia was a leading producer of coal in North America, but many people left to pursue better employment opportunities. That trend has turned around, and now the state's economy is in a more stable condition. The capital is Charleston, and the state flower is the big rhododendron.
West Virginia State Flag




The West Virginia flag features the state motto "Montani Semper Liberi" (Latin for "Mountaineers Are Always Free"), a wreath of Rhododendron (the state flower), and the state coat-of-arms (also on the state seal).

The official description for the state flag of West Virginia: "The proportions of the flag of the State of West Virginia shall be the same as those of the United States ensign; the field shall be pure white, upon the center of which shall be emblazoned in proper colors, the coat-of arms of the State of West Virginia upon which appears the date of the admission of the State into the Union, also with the motto, 'Montani Semper Liberi' (Mountaineers Are Always Free). Above the coat-of-arms of the State of West Virginia there shall be a ribbon lettered, 'State of West Virginia,' and arranged appropriately around the lower part of the coat-of-arms of the State of West Virginia a wreath of Rhododendron maximum in proper colors. The field of pure white shall be bordered by a strip of blue on four sides. The flag of the State of West Virginia when used for parade purposes shall be trimmed with gold colored fringe on three sides and when used on ceremonial occasions with the United States ensign, shall be trimmed and mounted in similar fashion to the United States flag as regards fringe, cord, tassels, and mounting."
Source: State Symbols USA
West Virginia State Facts



Picture:

state seal of West Virginia
State Capital
Charleston
Nickname
Mountain State
Motto
Montani Semper Liberi (Mountaineers Are Always Free)
Statehood
June 20, 1863 (35th)
Origin of Name
Name given to western counties of Virginia which refused to secede in 1863"
Largest Cities
Charleston, Huntington, Wheeling, Parkersburg, Morgantown
Border States
Kentucky, Maryland, Ohio, Pennsylvania, Virginia
Area
24,087 sq. mi., 41st largest
State Bird
Cardinal
State Flower
Big Rhododendron (rhododendron maximum)
State Tree
Sugar Maple (acer saccharum)
State Song
West Virginia, My Home, Sweet Home, The West Virginia Hills, This Is My West Virginia
Travel and tourism site for West Virginia - This state travel and territorial tourism site provides ideas for your vacations, meetings, and more.
West Virginia Stories
West Virginia Italian Heritage Festival



What is boccie? Boccie, or bocce (pronounced "bah-chee") is an Italian bowling game usually played outside. Boccie is played on a court, also called a campo, that is about 75 feet long by 8 feet wide, enclosed with raised sides. Players can play individually or on teams. Each player or team rolls four bocce balls (4 to 5 inches in diameter), toward a smaller ball, called the boccino, or pallino. The object is to roll the ball closer to the pallino than an opponent's ball. When all balls have been played, it is the end of the frame. A team is awarded one point for every ball that is closer to the pallino than the nearest opposing ball. A team may score up to four points per frame.

Boccie was popular with many of the thousands of Italian immigrants who came to America in the early 1900s. Coal mining companies recruited many Italians to work in the deep mines of West Virginia; others found work on railroads and farms. The West Virginia Heritage Festival was founded to preserve and present Italian cultural traditions for new generations. This festival is held in Clarksburg, West Virginia, on Labor Day weekend. The festival includes authentic Italian dancers, Italian religious observances, strolling minstrels, and, of course, a bocce tournament.
The Vandalia Gathering



Can you flat-foot?

Flat-footing is a traditional dance in which dancers' feet are kept flat as they make some very fancy moves. There are many styles of flat-foot dance, and visitors can see some of them at the Vandalia Gathering in Charleston, West Virginia, every Memorial Day weekend. The outdoor flat-footing stage is a highlight, and spectators are encouraged to jump in and kick up their heels.

Since 1976, the Vandalia Gathering has brought together dancers, musicians, storytellers, and craftspeople from small communities and isolated valleys to showcase their talents.

One of these performers is Melvin Wine, a fiddler and recipient in 1981 of the first Vandalia Award, West Virginia's highest folklore honor. He was born in 1909 in Braxton County, West Virginia. He learned many of his old fiddle tunes from his great-uncle and father, who had learned from his grandfather.

The Vandalia Gathering is the place to be if you want to do a little dance, listen to a little music or hear a good story.
Winter Festival of Waters (Berkeley Springs)



George Washington -- surveyor, farmer, hero of the Revolutionary War, first president of the United States, and founder of the country's first spa. That's right -- a spa!

In 1748, when George Washington was a young surveyor, he visited warm springs on the frontier. The area was already well known to the Indians, who traveled from as far away as Canada and the Carolinas to bathe in the warm water bubbling up from the mountain springs. In 1776, Washington and some friends established the town of Bath, West Virginia, for the purpose of entertaining those who came to bathe.

Although the town's official name is still Bath, since the early 19th century it has been known as Berkeley Springs. It is still an oasis for those in search of a spa or a mineral spring. Every winter the town hosts a three-month celebration of the healing power of water. One of the events is the Berkeley Springs International Water Tasting Competition. Water from around the world is tasted at this competition, including tap water from more than 50 municipal facilities.

Other events include George Washington's Bathtub Celebration. There are readings from George Washington's diaries about his visits to Bath. People are taken along Washington's favorite walkways around town, to the bathtub monument in the state park and to the inn where Washington slept. So head to Berkeley Springs and see the place where George Washington bathed.
Harpers Ferry, West Virginia



The small town of Harpers Ferry, West Virginia, played a significant role in United States history, even before the state of West Virginia separated from Virginia during the Civil War. In 1859, John Brown, an abolitionist, (someone who wanted to see slavery abolished), led a raid on the town. He hoped to use weapons seized from the U.S. Armory and Arsenal to free slaves in the area. Brown then planned to launch similar raids elsewhere from the surrounding hills. He did not succeed, but the raid contributed to tensions leading to the Civil War.

During the Civil War, both the Confederate and the Union armies wanted control of Harpers Ferry. Not only did it have an arsenal and armory (a place to store weapons), but also the town was located at the meeting point of important railroads and at the meeting of the Shenandoah and Potomac rivers. In fact, Harpers Ferry changed hands eight times during the war, which shows just how much both sides wanted to control it.
Fasnacht in Helvetia



Did you know that West Virginia has its own version of Mardi Gras?

The period before Ash Wednesday is celebrated in New Orleans and elsewhere as Mardi Gras, but in Helvetia, West Virginia, the local people celebrate Fasnacht. Swiss immigrants brought this celebration to Helvetia in the 19th century. Fasnacht is a combination of the celebrations of Mardi Gras and the Winterfest of Switzerland, where Old Man Winter is burned in effigy to speed up the coming of spring. (An effigy is a crude model of a person or thing, usually someone or something that is disliked.) The focus of the holiday in Helvetia is also on scaring away winter.

On the Saturday night before Ash Wednesday, the people of Helvetia put on scary masks and decorate their homes with scary figures to frighten away Old Man Winter. Then they gather at a local restaurant, light colorful lanterns, and walk to the community hall, where they parade around the dance floor as their masks are judged. They dance until midnight, when the fiddler announces it is time to burn Old Man Winter. The prettiest girl gets on the shoulders of the tallest man and cuts down the effigy of Old Man Winter that is hanging in the middle of the room. They drag it out into the snow, rough it up, and throw it onto a bonfire, showing that it's time for winter to end!
Thunder in the Valley



There is a city in West Virginia that changed control between the Union and Confederate forces during the Civil War 18 times!

"Thunder in the Valley," is an annual event in Charles Town, West Virginia, to help remember its Civil War heritage. During the Civil War, the Shenandoah Valley was a strategic area, as it was on the main travel route north and south. Control of Charles Town changed hands 18 times while another town in the valley, Harpers Ferry, changed hands eight times.

During "Thunder in the Valley," battle re-enactments are staged. People dress up as Union and Confederate soldiers, set up replicas of Union and Confederate camps, and re-create the brief fights and battles that took place during the Civil War. One of the re-enactments is the invasion of Charles Town by Confederate General John Imboden. People dress up as Union and Confederate soldiers and take up positions in the town for the re-enactment.

Although the thunder of battle is not as loud in the re-enactment as it must have been in the real battle, the smoke, noise and movement of soldiers still gives a good idea of what the invasion was like.
The Mountain Weavers Guild and Fiber Art Traditions in the Potomac Highlands

Look at the clothes you are wearing. Everything is made of some kind of woven fabric. Did you know that before the days of machines, fabric was woven by hand?

Weaving is the interlacing of two strands of yarn so that they cross each other. Weaving can also be done on a device called a handloom. In the Potomac Highlands of West Virginia, the Mountain Weavers Guild keeps the tradition of hand weaving alive. Members of the guild are assisted by instructors at the Augusta Heritage Center and sponsored by Davis and Elkins College in Elkins, West Virginia.

Beginning and intermediate weavers learn how to thread a loom, wind a warp (lengthwise yarn), and weave on different types of looms. Advanced weavers explore more detailed weaves and designs. The history of weaving and the study of fibers and threads are also covered. There are so many different kinds of weaves, including satin, twill, jacquard, and ribbed, that there is plenty to learn. If you think about all the clothes you wear and all the different fabrics, just imagine learning how to weave each of them!

Today there are still people interested in the art of hand weaving -- hand woven fabric is highly valued and often considered an art form.
Source: Library of Congress

National Forests of West Virginia



The following is a description of national forests in the state of West Virginia. There are no national parks or monuments in this state. If you plan to visit or live in West Virginia for awhile then you should definitely plan to visit some of these fantastic places.
National Forests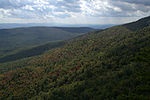 George Washington & Jefferson



In the Appalachian Mountains, the highest point of the forest is Mount Rogers, also the highest point in Virginia at 5,729 ft (1,746 m) in Mount Rogers National Recreation Area. There are 230,000 acres (93,000 ha) of old-growth forest here, and the Blue Ridge Parkway and Appalachian Trail both run through the forest. This national forest is also partially located in the states of Kentucky and Virginia.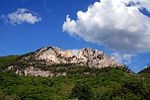 Monongahela



Monongahela National Forest includes Spruce Knob-Seneca Rocks National Recreation Area and eight wilderness areas. Spruce Knob is the highest point in West Virginia at 4,863 ft (1,482 m), and Seneca Rocks is a 900 ft (270 m) quartzite crag.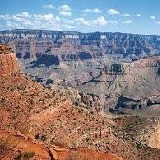 Travel America

Do you love America and American English? Learn before you travel. Facts and other cool stuff about your favorite U.S. state. Visit the Fun Easy English Travel America pages. Read about the beautiful National Forests, Parks, and Monuments. Great English reading practice.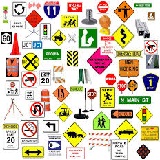 Drive America

Planning to drive in America? Learn the rules and regulations. Great English reading practice.
Additional Information
Study Tips


(

Beginner

- Listening)

Avoid Ineffective Study Methods. An audio lesson to help you study English more effectively. The English is

spoken at 75% of normal speed

. Great English study tips.
Click here to visit the lesson page with the written script for this audio program.