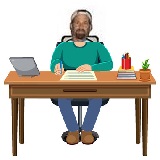 Happy Holidays

Hey congratulations for completing a full year of English lessons in the Fun Easy English classroom. Even if your English is perfect now, come back again next year for more Fun Easy English lessons. Please ask your friends to join you.

GOOD LUCK

with your English language studies and

THANK YOU VERY MUCH

for joining the Fun Easy English Classroom.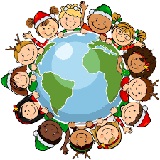 Holiday Reading Comprehension Lessons

Read about some of the many holidays occurring this year. Each holiday has a reading comprehension test to check your English language reading ability. Visit the reading pages for holidays lessons and many more Fun Easy English reading lessons including conversation practice, stuff about America, interesting stories and even a little bit of science.

From YOUR Teacher:

Please Post YOUR Comments





Please post YOUR comments

at the bottom of every classroom page. This is good writing, grammar, and vocabulary practice. In addition, your comments are good reading, grammar, and vocabulary practice for other students.

Thanks.
Additional Information
Study Tips


(

Beginner

- Listening)

Avoid Ineffective Study Methods. An audio lesson to help you study English more effectively. The English is

spoken at 75% of normal speed

. Great English study tips.
Click here to visit the lesson page with the written script for this audio program.