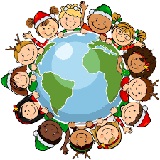 Reading Comprehension

This is a reading comprehension lesson to test your ability to understand information written in English. Read the information below and then answer the 5 test questions.
Hey if you cannot understand something on this page,


then use the Fun Easy English dictionary (opens in a new window)

Holiday:



World Water Day has been observed on 22 March since 1993 when the United Nations General Assembly declared 22 March as "World Day for Water".

This day was first formally proposed in Agenda 21 of the 1992 United Nations Conference on Environment and Development (UNCED) in Rio de Janeiro, Brazil. Observance began in 1993 and has grown significantly ever since; for the general public to show support, it is encouraged for the public to not use their taps throughout the whole day. The day has also become a popular Facebook trend.

The UN and its member nations devote this day to implementing UN recommendations and promoting concrete activities within their countries regarding the world's water resources. Each year, one of various UN agencies involved in water issues takes the lead in promoting and coordinating international activities for World Water Day. Since its inception in 2003, UN-Water has been responsible for selecting the theme, messages and lead UN agency for the World Day for Water.

In addition to the UN member states, a number of NGOs promoting clean water and sustainable aquatic habitats have used World Day for Water as a time to focus public attention on the critical water issues of our era. Every three years since 1997, for instance, the World Water Council has drawn thousands to participate in its World Water Forum during the week of World Day for Water. Participating agencies and NGOs have highlighted issues such as a billion people being without access to safe water for drinking and the role of gender in family access to safe water. In 2003, 2006 and 2009, the UN World Water Development Report was launched on the occasion of the World Water Day.

Source: Wikipedia: World Water Day

From YOUR Teacher:



This is a really important holiday. Certain areas of the world are getting more and more dry due to the effects of global warming.
Test:

Reading Comprehension



Read the information above. In the test questions below choose which is the best answer for each question. There are 5 questions. Good luck.
1. World Water Day was first formally proposed in Agenda 21 of the 1992 United Nations Conference on Environment and Development (UNCED) in which city?

a. Paris, France
b. Rio de Janeiro, Brazil
c. Toronto, Canada
d. New York City, United States
2. The observance of World Water Day began in which year?

a. 1991
b. 1992
c. 1993
d. 1994
3. The day has become a popular trend in which of the following?

a. FunEasyEnglish.com
b. MSN.com
c. Google.com
d. Facebook.com
4. The UN and its member nations devote this day to which of the following?

a. implementing UN recommendations
b. drinking more
c. irrigating more
d. implementing US recommendations
5. In 2003, 2006 and 2009, the UN World Water Development Report was which of the following?

a. launched
b. written
c. sent
d. read