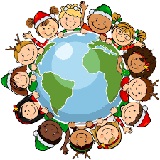 Reading Comprehension

This is a reading comprehension lesson to test your ability to understand information written in English. Read the information below and then answer the 5 test questions.
Hey if you cannot understand something on this page,


then use the Fun Easy English dictionary (opens in a new window)
Holiday:



International Jazz Day is a yearly event on 30 April, organized by UNESCO to celebrate "the virtues of jazz as an educational tool, and a force for peace, unity, dialogue and enhanced cooperation among people."

The Day was proclaimed during the UNESCO General Conference in November 2011. The first annual International Jazz Day was kicked off in Paris by UNESCO Director-General Irina Bokova and UNESCO Goodwill Ambassador Herbie Hancock.

UNESCO partners with the Thelonious Monk Institute of Jazz.

Jazz is a music genre that originated at the beginning of the 20th Century, arguably earlier, within the African-American communities of the Southern United States. Its roots lie in the combining by African-Americans of certain European harmony and form elements, with their existing African-based music. Its African musical basis is evident in its use of blue notes, improvisation, polyrhythms, syncopation and the swung note. From its early development until the present day, jazz has also incorporated elements from popular music especially, in its early days, from American popular music.

As the music has developed and spread around the world it has, since its early American beginnings, drawn on many different national, regional and local musical cultures, giving rise to many distinctive styles: New Orleans jazz dating from the early 1910s, big band swing, Kansas City jazz and Gypsy jazz from the 1930s and 1940s, bebop from the mid-1940s on down through Afro-Cuban jazz, West Coast jazz, ska jazz, cool jazz, Indo jazz, avant-garde jazz, soul jazz, modal jazz, chamber jazz, free jazz, Latin jazz in various forms, smooth jazz, jazz fusion and jazz rock, jazz funk, loft jazz, punk jazz, acid jazz, ethno jazz, jazz rap, cyber jazz, M-Base, nu jazz and other ways of playing the music.

Talking of swing, Louis Armstrong, one of the most famous musicians in jazz, said to Bing Crosby on the latter's radio show, "Ah, swing, well, we used to call it syncopation, then they called it ragtime, then blues, then jazz. Now, it's swing. White folks - yo'all sho is a mess!"

In a 1988 interview, trombonist J. J. Johnson said, "Jazz is restless. It won't stay put and it never will".

Source: Wikipedia: International Jazz Day
Source: Wikipedia: Jazz

From YOUR Teacher:



I really love music and enjoy listening to jazz. I like drinking wine at night, especially cabernet sauvignon, and listening to jazz, basically any kind.
Test:

Reading Comprehension



Read the information above. In the test questions below choose which is the best answer for each question. There are 5 questions. Good luck.
1. International Jazz Day is a yearly event on 30 April organized by which of the following?

a. UNESCO
b. NABISCO
c. UNITEDCO
d. COSTCO
2. The first annual International Jazz Day was kicked off in which city?

a. New Orleans
b. Rio de Janeiro
c. London
d. Paris
3. UNESCO partners with which of the following?

a. Herbie Hancock Institute of Jazz
b. Thelonious Monk Institute of Jazz
c. Louis Armstrong Institute of Jazz
d. Irina Bokova Institute of Jazz
4. Jazz is a music genre that originated at the beginning of which of the following?

a. the 18th Century
b. the 19th Century
c. the 20th Century
d. the 21st Century
5. Trombonist J. J. Johnson said which of the following?

a. Jazz is noisy
b. Jazz is fantastic
c. Jazz is restless
d. Jazz is crazy