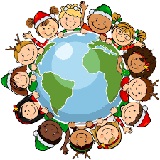 Reading Comprehension

This is a reading comprehension lesson to test your ability to understand information written in English. Read the information below and then answer the 5 test questions.
Hey if you cannot understand something on this page,


then use the Fun Easy English dictionary (opens in a new window)

Holiday:



Good Friday is a religious holiday observed primarily by Christians commemorating the crucifixion of Jesus Christ and his death at Calvary. The holiday is observed during Holy Week as part of the Paschal Triduum on the Friday preceding Easter Sunday, and may coincide with the Jewish observance of Passover. It is also known as Holy Friday, Great Friday, Black Friday, or Easter Friday, though the latter properly refers to the Friday in Easter week.

Good Friday is a widely-instituted legal holiday in many national governments around the world, including in most Western countries as well as in 12 U.S. states. Some governments have laws prohibiting certain acts that are seen as contrasting the solemn nature of the day.[8][9]

In the United States, Good Friday is not a government holiday at the federal level; however, individual states, counties and municipalities may observe the holiday.

The financial market and stock market are closed on Good Friday. Most retail stores remain open, while some of them may close early. Public schools and universities are often closed on Good Friday, either as a holiday of its own, or part of spring break. The postal service operates, and banks regulated by the federal government do not close for Good Friday. In some governmental contexts Good Friday has been referred to by a generic name, particularly "spring holiday", presumably to avoid accusations of violating the Establishment Clause of the First Amendment of the U.S. Constitution.

Source: Wikipedia: Good Friday

From YOUR Teacher:



This day is a Christian holiday. It is not quite as widely celebrated as some of the other holidays.
Test:

Reading Comprehension



Read the holiday information above. In the test questions below choose which is the best answer for each question. There are 5 questions. Good luck.
1. Good Friday is a religious holiday observed primarily by which of the following?

a. Muslims
b. Buddhists
c. Christians
d. Jews
2. Good Friday is observed during which week?

a. Whole Week
b. Holy Week
c. Prayer Week
d. Festival Week
3. Good Friday is also known as which of the following?

a. Great Friday
b. Fish Friday
c. Food Friday
d. Festival Friday
4. Good Friday is not a government holiday In the United States at which of the following levels?

a. federal level
b. state level
c. municipal level
d. financial level
5. Which of the following are closed on Good Friday?

a. financial market
b. retail stores
c. postal service
d. banks regulated by the federal government