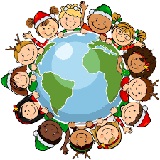 Reading Comprehension

This is a reading comprehension lesson to test your ability to understand information written in English. Read the information below and then answer the 5 test questions.
Hey if you cannot understand something on this page,


then use the Fun Easy English dictionary (opens in a new window)

Holiday:



UN English Language Day is observed annually on April 23. The event was established by the UNESCO (United Nations Educational, Scientific and Cultural Organization) in 2010 to seeking "to celebrate multilingualism and cultural diversity as well as to promote equal use of all six of its official working languages throughout the organization". April 23 was chosen as the date for the English language because it is the anniversary of William Shakespeare's birthday.

The official languages of the United Nations are the six languages that are used in UN meetings, and in which all official UN documents are written when budget allows. In alphabetical order, they are:
Arabic
Chinese
English
French
Russian
Spanish

These languages are used at meetings of various UN organizations, particularly the General Assembly (Article 51 of its Rules of Procedure), the Economic and Social Council, and the Security Council (Article 41 of its Rules of Procedure). Each representative of a country may speak in any one of these six languages, or may speak in any language and provide interpretation into one of the six official languages. The UN provides simultaneous interpretation from the official language into the other five official languages, via the United Nations Interpretation Service.

The six official languages are also used for the dissemination of official documents. Until a document is available in all six official languages, it is not published. Generally, the texts in each of the six languages are equally authoritative.

Source: Wikipedia: UN English Language Day

From YOUR Teacher:



Hey this is definitely the most important holiday of the year....at least for English teachers and students. lol. All of you should spend the entire day on the Fun Easy English site and, of course, tell all of your friends to come and visit. lol.
Test: Reading Comprehension

Read the information above. In the test questions below choose which is the best answer for each question. There are 5 questions. Good luck.
1. When is UN English Language Day observed?

a. weekly
b. annually
c. daily
d. monthly
2. UN English Language Day was established by which of the following?

a. UNESCO
b. NABISCO
c. UNITEDCO
d. COSTCO
3. UN English Language Day was established in which year?

a. 2000
b. 2005
c. 2010
d. 2015
4. Which of the following in not an official language of the United Nations?

a. English
b. French
c. Russian
d. Hebrew
5. At meetings of various UN organizations each representative of a country may speak in any one of which of the following?

a. three languages
b. four languages
c. five languages
d. six languages