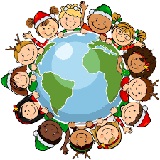 Reading Comprehension

This is a reading comprehension lesson to test your ability to understand information written in English. Read the information below and then answer the 5 test questions.
Hey if you cannot understand something on this page,


then use the Fun Easy English dictionary (opens in a new window)
Holiday:



Daylight saving time (DST) is the local time adopted by many countries during summer. Typically, clocks are adjusted by moving the time forward by one hour in late winter or early spring. When DST ends in autumn, clocks are turned back to their normal time.

DST was introduced in many countries to use the extra daylight available during summer. DST helps stores that sell to people after they get off work, but it hurts farmers and others whose hours are set by the sun. It cuts traffic accident rates. Sometimes it can reduce energy costs, but it can also increase them.

The United States, Australia (not Queensland or Western Australia), the United Kingdom, Canada and many other countries have DST. In Europe, DST is called summer time. Iceland, Russia, Ukraine and Belarus are the few countries in Europe without DST.

Most computers, mobile phones and other devices connected to the Internet will automatically adjust their clocks for DST. Some older computers will not adjust or will adjust the time incorrectly or on the wrong date. Also, computers with more than one operating system may be incorrectly adjusted twice or more when each operating system boots.

Source: Simple Wikipedia: Daylight saving time

From YOUR Teacher:
Daylight Saving Time has been a controversial topic for many years.
Do you think countries should use Daylight Saving Time?

Please post a comment
below with your thoughts.
Test:

Reading Comprehension



Read the information above. In the test questions below choose which is the best answer for each question. There are 5 questions. Good luck.
1. In late winter or early spring clocks are adjusted by moving which of the following?

a. one hour forward
b. one hour backwards
c. two hours forward
d. two hours backwards
2. In late winter or early spring clocks are adjusted by moving which of the following?

a. one hour forward
b. one hour backwards
c. two hours forward
d. two hours backwards
3. Daylight saving time helps which of the following?

a. teachers
b. students
c. stores
d. farmers
4. Daylight saving time hurts which of the following?

a. teachers
b. students
c. stores
d. farmers
5. Which country does not use daylight saving time?

a. The United States
b. Canada
c. United Kingdom
d. Russia