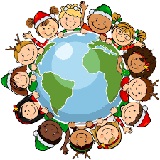 Reading Comprehension

This is a reading comprehension lesson to test your ability to understand information written in English. Read the information below and then answer the 5 test questions.
Hey if you cannot understand something on this page,


then use the Fun Easy English dictionary (opens in a new window)

Holiday:



Chinese New Year is an important traditional Chinese holiday. In China, it is also known as the Spring Festival, the literal translation of the modern Chinese name. Chinese New Year celebrations traditionally ran from Chinese New Year's Eve, the last day of the last month of the Chinese calendar, to the Lantern Festival on the 15th day of the first month, making the festival the longest in the Chinese calendar. Because the Chinese calendar is lunisolar, the Chinese New Year is often referred to as the "Lunar New Year".

The source of Chinese New Year is itself centuries old and gains significance because of several myths and traditions. Traditionally, the festival was a time to honor deities as well as ancestors. Chinese New Year is celebrated in countries and territories with significant Chinese populations, including Mainland China, Hong Kong, Macau, Taiwan, Singapore, Thailand, Indonesia, Malaysia, Mauritius, Philippines, and also in Chinatowns elsewhere. Chinese New Year is considered a major holiday for the Chinese and has had influence on the lunar new year celebrations of its geographic neighbors.

Within China, regional customs and traditions concerning the celebration of the Chinese new year vary widely. Often, the evening preceding Chinese New Year's Day is an occasion for Chinese families to gather for the annual reunion dinner. It is also traditional for every family to thoroughly cleanse the house, in order to sweep away any ill-fortune and to make way for good incoming luck. Windows and doors will be decorated with red color paper-cuts and couplets with popular themes of "good fortune" or "happiness", "wealth", and "longevity." Other activities include lighting firecrackers and giving money in red paper envelopes.

Although the Chinese calendar traditionally does not use continuously numbered years, outside China its years are often numbered from the reign of the 3rd millennium BC Yellow Emperor. But at least three different years numbered 1 are now used by various scholars, making the year beginning in 2013 AD the "Chinese Year" 4711, 4710, or 4650.

Source: Wikipedia: Chinese New Year

From YOUR Teacher:



Chinese New Year celebrations occur in communities all across America, especially place with a significant Chinese population. The celebrations can be very exciting.
Test:

Reading Comprehension



Read the information above. In the test questions below choose which is the best answer for each question. There are 5 questions. Good luck.
1. Chinese New Year is also known as which of the following in China?

a. Lantern Festival
b. Lunar Festival
c. Spring Festival
d. Gardening Festival
2. Chinese New Year Festival is which of the following?

a. an important day of fasting
b. the shortest in the Chinese calendar
c. the longest in the Chinese calendar
d. an important day of prayer
3. Chinese New Year is celebrated in which of the following?

a. countries and territories with significant Buddhist populations
b. countries and territories with significant Shinto populations
c. countries and territories with significant Chinese populations
d. countries and territories with significant Mongolian populations
4. Within China which of the following do people not do the evening preceding Chinese New Year's Day?

a. thoroughly cleanse the house
b. decorate windows and doors
c. burn their old calendars
d. gather for the annual reunion dinner
5. Money is given in which of the following?

a. red paper envelopes
b. yellow paper envelopes
c. blue paper envelopes
d. green paper envelopes