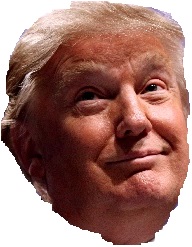 White America

This video is a parody of the famous holiday song White Christmas. In this video the President of the United States of America, Donald Trump, is slammed for dreaming of a white U.S., just like the one he used to know, where the white men dictate and children berate, all non white folks they don't know, and for continuing to dream of a white U.S., with every thought that's in his mind, hoping his thoughts would be totally alt-right, and ultimately that his America would be white.
Give this video to a friend for the holidays (Facebook, Twitter, etc.)
Copy This YouTube Link:

https://youtu.be/Vb1TzJpoIGM
Embed this video on your website or blog
Copy This YouTube Embed Code:

<iframe width="640" height="360" src="https://www.youtube.com/embed/Vb1TzJpoIGM" frameborder="0" allowfullscreen></iframe>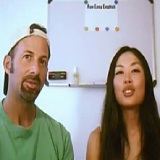 Video Script: Lyrics

The actual script for the video and for the karaoke version.
WHITE AMERICA - LYRICS



Trump's dreaming of a white U.S.
Just like the one he used to know
Where the white men dictate and children berate
All non white folks they don't know
Trump's dreaming of a white U.S.
With every thought that's in his mind
May his thoughts be totally alt-right
And may Trump's America be white
Trump's dreaming of a white U.S.
Just like the one he used to know
Where the white men dictate and children berate
All non white folks they don't know
Trump's dreaming of a white U.S.
With every thought that's in his mind
May his thoughts be totally alt-right
And may Trump's America be white
And may Trump's America be white
Actual Song Lyrics





WHITE CHRISTMAS - LYRICS



I'm dreaming of a white Christmas
Just like the ones I used to know
Where the treetops glisten and children listen
To hear sleigh bells in the snow
I'm dreaming of a white Christmas
With every Christmas card I write
May your days be merry and bright
And may all your Christmases be white
I'm dreaming of a white Christmas
Just like the ones I used to know
Where the treetops glisten and children listen
To hear sleigh bells in the snow
I'm dreaming of a white Christmas
With every Christmas card I write
May your days be merry and bright
And may all your Christmases be white
And may all your Christmases be white