American English Listening Introduction



Listening is the second most difficult aspect of learning English after speaking. Americans speak fast and use a lot of slang and idioms in their speech. These online TV and video programs will make it easier for you to become a better English listener.

From YOUR Teacher: Listen 24/7





Hey students

. I know many of you are frustrated when trying to listen to English. You need to push yourself to listen to English as much as possible every day, especially if you are not living in an English speaking country. I put together this list of TV and video shows to give you more choices for listening.



Recommendation:

LISTEN TO ENGLISH

in the background while you are doing house work, walking, driving, studying....basically keep English playing anytime you are awake. Your listening skills will get better without you even realizing it.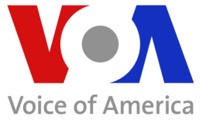 Voice of America



Voice of America (VOA) is the largest U.S. international broadcaster, providing news and information in more than 40 languages to an estimated weekly audience of more than 275 million people.
VOA 1 - The Hits



VOA1 is the Voice of America's 24/7 English language music network. Listen to the freshest cuts from chart-toppers Beyoncé, Justin Timberlake, Lady Gaga, Bruno Mars, Rihanna, Pink, One Direction, Taylor Swift, Katy Perry, and more.

Note:

This music station broadcasts news occasionally during the program.

Click the ► button
VOA Television Programs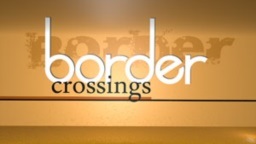 Border Crossings



Some of the biggest names in music such as Taylor Swift, Tim McGraw, Adele, Katy Perry, Enrique Iglesias, Lady Gaga, Beyoncé, Charlie Puth, Rihanna and many more have joined host Larry London for live interviews and performance on the program. Watch now....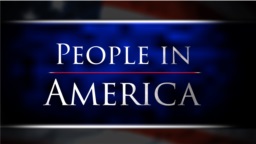 People in America



Who are Americans? They are writers, scientists, musicians, activists, educators, inventors, celebrity artists and more. "People in America" profiles their amazing stories and showcases the diversity and individuality of American people. Watch now....
VOA Connect



VOA Connect brings together stories of people across the United States and around the world. It's a place to meet street artists and high tech innovators, and everyone in between. Watch now....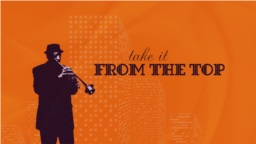 Take It From the Top



Take it From the Top features a few music related videos. Watch now....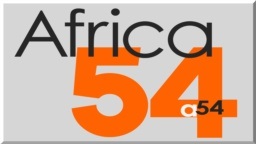 Africa 54



Vincent Makori heads up the reporting team to inform you about Africa, the U.S. and the world. Watch the show Monday-Friday @ 1630 UTC/GMT. Watch now....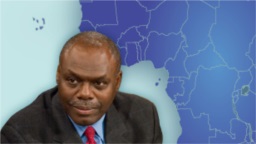 Straight Talk Africa



Shaka Ssali hosts this call-in program that examines topics of special interest to Africans. Watch now....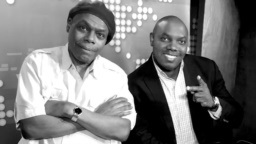 Shaka Extra Time



"Shaka: Extra Time" is a weekly show that appears live on the Straight Talk Africa Facebook page every Tuesday at 1730 UTC. In Extra Time veteran journalist Shaka Ssali answers questions from his social media followers about politics in Africa. VOA reporter Paul Ndiho host "Shaka: Extra Time." Watch now....
Beyond Category



The great Duke Ellington described the best music as being "beyond category." "Beyond Category with Eric Felten" brings the best of jazz, blues, swing, and more. Watch now....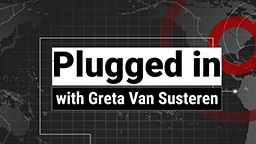 Plugged in With Greta Van Susteren



Plugged in with Greta Van Susteren examines various aspects of United States policy by interviewing policy makers and having discussions with opinion shapers. Watch now....
VOA Radio Programs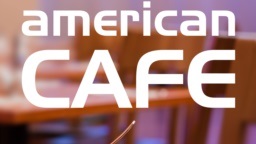 American Café



Join host David Byrd as he talks to some of the fascinating people who help make life in America what it is. Whether its health, technology, entertainment, or culture we'll meet the folks who make America unique. Listen now....
Press Conference USA



Join host Carol Castiel for this 30-minute weekly newsmaker program that provides listeners around the globe with information and insights on a wide range of topics spanning U.S. politics, foreign policy, global health, science and culture. Listen now....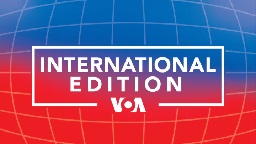 International Edition



Quick, informative, fun. VOA's International Edition brings the world together with U.S. perspectives. Experts, analysts, social media views and newsmakers themselves help tell today's stories everyone wants to hear. Brighten your day with VOA's International Edition. Listen now....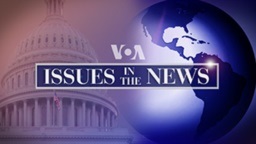 Issues in the News



Prominent Washington correspondents discuss topics making headlines around the world. Listen now....
VOA Newscasts



Give us 5 minutes, and we'll give you the world. Around the clock, Voice of America keeps you in touch with the latest news. We bring you reports from our correspondents and interviews with newsmakers from across the world. Listen now....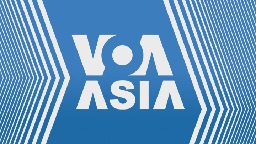 VOA Asia



VOA Asia presents the best and most interesting stories from our veteran reporters covering Asia. VOA Asia tells what U.S.-Asian relationships might mean in your daily life, and what Asians think about life in the United States. Listen now....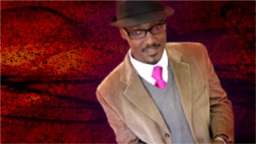 Up Front



On this fresh, fast-paced show, co-hosts Jackson Mvunganyi, in the U.S., and Nadia Samie, in Africa, talk to teens and young adults about Politics,trends, lifestyles, health, entertainment, and other issues touching listeners' lives [30 minutes]. Listen now....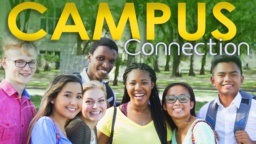 Campus Connection



Want to find out how to succeed at universities in America? Start with VOA's Campus Connection! We bring together students from around the world and connect them with university students in the U.S. We'll help you learn what to expect on campus and the best way to get there. Listen now....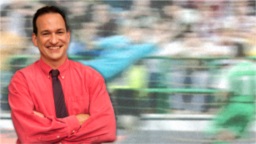 Sonny Side of Sports



"Brighten your day by tuning in the Sonny Side of Sports radio show. VOA's Sonny Young delivers an upbeat and lively presentation during his 30 minute sports shows, broadcast Monday through Friday." Listen now....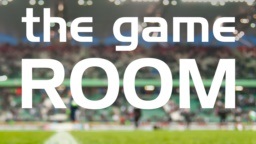 The Game Room



Winners and almost winners tell you how they played each week as we gather in the VOA Game Room. We share the fun, record achievements and look ahead to the big sports events always around the corner. Our season never ends in the VOA Game Room! Listen now....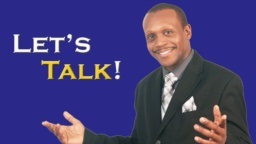 Let's Talk



Let's Talk is an interactive discussion program about lifestyle issues. Sunday Shomari examines everything from African cuisine to cellphones. Sunday collects audience questions and comments via social media, and speaks with guests on the programs who share their experiences and opinions. Listen now....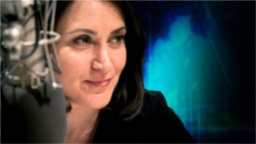 Encounter



Join host Carol Castiel each week as she and two advocates from the world of politics, culture, public policy, or academia debate and discuss a critical issue in the news. This program brings depth, perspective, and insight to the world around us. Listen now....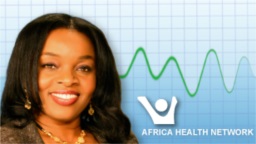 Health Chat



Health Chat is a live call-in program that addresses health issues of interest to Africa. The show puts listeners directly in touch with guest medical professionals. It includes a weekly feature spot, health news and comments from listeners on health issues. The program is hosted by veteran health reporter Linord Moudou. Listen now....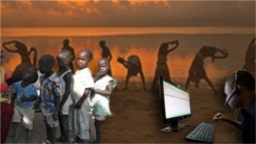 Africa News Tonight



Africa News Tonight is a lively news magazine featuring VOA correspondent reports, interviews with African officials, opposition leaders, NGOs and human rights activists. News feature stories look at science and technology, environmental issues, humanitarian topics and the African diaspora. Listen now....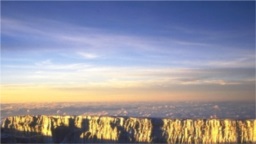 Daybreak Africa



Each morning, Daybreak Africa looks at the latest developments on the continent, starting with headline news and providing in-depth interviews, reports from VOA correspondents, sports news as well as listener comments. Listen now....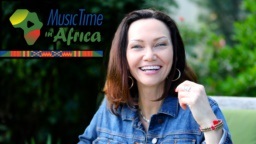 Music Time in Africa



Music Time in Africa is VOA's longest running English language program. Since 1965, this award-winning program has featured pan African music that spans all genres and generations. Ethnomusicologist and Host Heather Maxwell keeps you up to date on what's happening in African music. Listen now....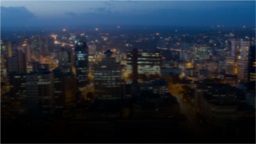 Nightline Africa



Join our host and correspondents from Washington and across Africa as they bring you in-depth interviews, news reports, analysis and features on this 60-minute news magazine show. Listen now....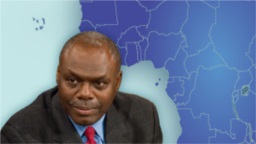 Straight Talk Africa [simulcast]



Join veteran journalist Shaka Ssali on Straight Talk Africa every Wednesday as he and his guests discuss topics of special interest to Africans, including politics, economic development, press freedom, health, social issues and conflict resolution. Listen now....
Reporters' Roundtable



On Reporters' Roundtable join host and journalist Douglas Mpuga, along with a lively panel of journalists, who analyze the week's major developments in Africa. Listen now....
South Sudan In Focus



South Sudan in Focus is a 30-minute weekday English-language broadcast/internet program covering rapidly changing developments in the new nation of South Sudan and the region. Listen now....

Advanced Listeners



The following programs are for advanced English listeners. This does not mean beginners and intermediate students cannot listen. CHALLENGE YOURSELF and try to listen to these shows. It will get easier every day if you stay with it. Remember practice make perfect.



Instructions:

The following links open to new windows on your computer. Some of the news shows play automatically while with others you need to pick a video and click play.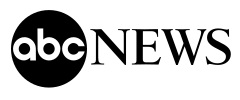 American Broadcasting Company



ABC News is the news division of the American Broadcasting Company (ABC), owned by the Disney Media Networks division of The Walt Disney Company. Live programming of the top stories in the news. Scroll down the page to see live cams of selected streams. This is for English language students with advanced listening skills. Watch now....

ABC TV - ABC main page featuring all of their programs.
ABC News Video - Videos of top stories in the news.
ABC This Week - An American Sunday morning political affairs program.
ABC World News Tonight - The flagship daily evening television news program of ABC News.
ABC Nightline - ABC News late-night news program.
ABC 20/20 - American television newsmagazine which focuses more on human interest stories.
ABC What Would You Do? - The program features actors acting out scenes of conflict or illegal activity in public settings while hidden cameras record the scene, and the focus is on whether or not bystanders intervene, and how.

Columbia Broadcasting System



CBS (the initials of the network's former name, the Columbia Broadcasting System) is an American English language commercial broadcast television and radio network that is a flagship property of CBS Corporation. Watch now....

CBS This Morning - The program emphasizes general national and international news stories.
CBS Evening News - A daily evening broadcast featuring news reports, feature stories and interviews.
CBS 60 Minutes - An American news magazine and television program with a unique style of reporter-centered investigation.
CBS Face the Nation - The program features interviews with prominent American officials, politicians and authors.
CBS News Sunday Morning - An American newsmagazine television program.
CBS 48 Hours - An American documentary/news magazine television program.
CBSN Originals - Really interesting news stories.
University of California Television



Live programming covering many different topics ranging from education to business. This is for English language students with advanced listening skills. Watch now....

University of California Television - UC Television main page with a wide variety of shows and programs.
Associated Press



Top Trending news show. These Associated Press news stories are for English language students with ADVANCED listening skills. Watch now....

National Aeronautics and Space Administration



National Aeronautics and Space Administration programming covering many different topics related to space and NASA projects. Hover your mouse over the video and click the third icon on the bottom of the video screen to turn on subtitles. Then you can read along as you listen. This is for English language students with intermediate to advanced listening skills.

Note:

When there is no current show, the NASA site shows a streaming view of the Planet Earth from the Space Station....really cool.. Watch now....